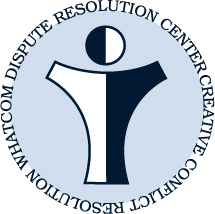 The Compete for a Cause cribbage tournament is a great way to shed light on healthy conflict through friendly competition, and raise awareness about our services. I hope the community will join us in having fun, and supporting the WDRC
Bellingham, Wash. (PRWEB) August 22, 2007
Whatcom Dispute Resolution Center and Boundary Bay Brewery will present the first-annual Compete for a Cause Cribbage Tournament and Art Show on Sunday, Sept. 9. The event, which will raise funds for the WDRC, will take place in Boundary Bay's Beer Garden.
Registration begins at 11 a.m., with rules and orientation at 11:45 a.m. The Brewers Bell rings at noon -- with competition starting soon after -- and up to 100 participants are anticipated. Pre-registration is encouraged.
The $20 registration fee includes a customized pint glass and keychain. For an additional $5, patrons can purchase a Boundary Bay Brewery BBQ lunch, and the official event T-Shirt runs for $10. All proceeds go to the WDRC. Registration forms can be picked up at the brewery or at the WDRC offices at 13 Prospect Street in Bellingham. Visit http://www.whatcomdrc.org for more information.
WDRC Executive Director Moonwater said she is excited about the partnership between Boundary Bay Brewery and her organization.
"The Compete for a Cause cribbage tournament is a great way to shed light on healthy conflict through friendly competition, and raise awareness about our services. I hope the community will join us in having fun, and supporting the WDRC," Moonwater said. "I feel fortunate to be tasked with leading an agency that is dedicated to such a fundamental building block of community -- how we communicate, and how we work through conflict constructively."
According to Janet Lightner, general manager of Boundary Bay Brewery and a WDRC board member, many local artists have recently donated handcrafted cribbage boards that are on display at Boundary Bay -- and currently up for silent auction. Lightner said local woodworker Jamie McPhearson donated the event's grand prize, a mahogany coffee table with oak and pine inlays creating the positions for the pegs.
"It is a beautiful piece of furniture," Lightner said. "The two finalists will play the final round on Jamie's masterpiece and the lucky winner will get to take it home."
For more information on the Compete for a Cause, or for media requests, please contact Lightner at (360) 647-5593.
About the Whatcom Dispute Resolution Center
The Whatcom Dispute Resolution Center (WDRC), is a nonprofit, 501 (c) (3) organization, and has been serving Whatcom County since 1992. The mission of the WDRC is to promote understanding, tolerance, and healing in the community by helping people transform conflict into creative and harmonious outcomes. Offering conflict prevention and intervention services, the WDRC provides training and mediation for individuals, families, businesses, and organizations throughout Whatcom County.
About Boundary Bay Brewery
Boundary Bay Brewery and Bistro opened in September 1995 in Bellingham, and its beer garden (established in 2000) has become an invaluable fundraising and awareness venue for many local nonprofits -- including the upcoming cribbage tournament that will raise money for the WDRC. The pub is a community hub serving up fresh, award-winning beer, paired with a diverse menu.
###