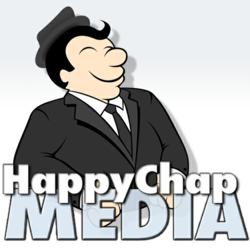 They were quick to respond to any requests I had, and they put together a fantastic site in a short time span. Also, we are now on page one of Google when someone searches 'Bellingham bar'
Bellingham, WA (PRWEB) August 22, 2012
Bellingham web design company HappyChap Media is proud to announce the redesign of The Green Frog's new website, located at http://acoustictavern.com. The Green Frog is a bar and concert venue, specializing in microbrew beer, whiskey and bringing great national and regional acts to Bellingham to perform in its intimate concert setting.
HappyChap Media was given the task of redesigning the look and layout of the previous site, while adding features like the ability to easily update the beer and whiskey list, as well as the Bellingham shows page, grilled cheese menu and blog. Since the venue recently moved, they were also tasked with photographing the new location to give visitors, new and old, an idea of what to expect with an image gallery on the bottom of the homepage. The new site also incorporates social media sites Facebook and Twitter.
"Working with HappyChap was an easy, stress-free experience," said James Hardesty, Green Frog owner. "They were quick to respond to any requests I had, and they put together a fantastic site in a short time span. Also, we are now on page one of Google when someone searches 'Bellingham bar!'"
About HappyChap Media:
The company was started in late 2010 by three friends in Bellingham, WA, to offer high-performance, affordable websites to small and medium-sized business owners. Bringing together a unique mix of marketing, technical, and artistic expertise, HappyChap was founded with the belief that business owners and organizations should be able to manage and run their own websites. To teach their clients basic website management tasks, HappyChap offers both in-person training sessions as well as custom video tutorials to explain the process.
Media Contact:
Aaron Apple
HappyChap Media
360-540-09831
aaron(at)happychapmedia(dot)com
# # #