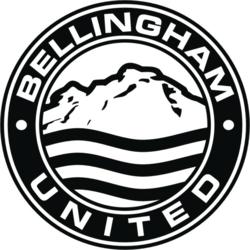 Our mission with Belllingham United is to create a trusted sports brand that the people of Whatcom County will be proud of, for years to come.
Bellingham, WA (PRWEB) April 25, 2011
Bellingham will soon have a soccer club to call their own, in the well established and already soccer-crazed Puget Sound area.
This region has been encircled by premier level and semi-professional soccer teams for years; Vancouver Whitecaps FC, Seattle Sounders FC, Kitsap Pumas, Tacoma Tide have all seen great success. Now it is Bellingham's turn. With the addition of Bellingham United F.C. into the soccer community, the city and its surrounding area will have something to shout about. Beginning in the spring of 2012, Bellingham United F.C. will kick off its inaugural season at Civic Stadium, in what is anticipated to be endless years of passion for the citizens of Whatcom County.
Bellingham United has already hit the ground running, naming two local staples of the soccer community to their coaching staff. United's head coach will be Lance Calloway, general manager of the WSA Rapids indoor soccer team. Calloway has also spent many years coaching the WFC Rangers, and is currently the executive director of the Whatcom Sports Commission and NW Soccer Park. Calloway has already laid out some goals that he wishes to see Bellingham United reach, including "A longer term goal I would like to see would be for B.U.F.C. to become a goal for local players to want to be a part. Some might be playing with the squad to stay match fit between collegiate seasons, or we might provide higher level players in our community a competitive local option so they can stay close to home and still play high-level soccer." He will be assisted by Marc Ronney, another local coach who is currently the director of the Whatcom Soccer Academy. In addition to bringing in Calloway and Ronney as coaches, United has also created its inaugural board of advisors. The list of individuals included on the board range from national soccer experts to local community and business leaders who bring with them a wealth of experience and perspectives from within Whatcom County and beyond.
The following is a list of the new advisory board members:
Ted Denessen- President- TNT Signs and Promotions
Chris Wood- CIC- Couer d'Alene Insurance
Aaron Matson- Owner- The Copper Hog
Lance Calloway- Executive Director- Whatcom Sports Commission
Bill McLean- President- Superfeet
Brad Parry- Vice President of Sales- Superfeet
Stephen Todd- Director of MLS/Adidas- Adidas of America
Mike Diehl- General Manager- Diehl Ford
Dean Haverstraw- President- WFC Rangers
Bellingham United F.C. owners, Jeff McIntyre and Erin O'Brien, are also the founders of Ruffneck Scarves, based in Seattle. Ruffneck is an official scarf provider to Major League Soccer, a selection of major European clubs and is also expanding into several major NCAA universities. "Our mission with Bellingham United is to create a trusted sports brand that the people of Whatcom County will be proud of, for years to come," says B.U.F.C. President Jeff McIntyre. Both Jeff and Erin immediately got to work building Bellingham's new soccer club, by filling out a front office staff, which includes Bill Kristian of Western Washington University as their Marketing Manager, and Heather Christianson of America Scores as their Gameday Operations Manager.
Bellingham United F.C. will have its inaugural kick in the spring of 2012 at Civic Stadium in Bellingham, WA. All news updates regarding the league, player signings, and team development can be found at http://www.bellinghamunited.com.
# # #