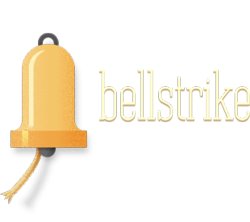 Bellstrike is the solution small non-profits have been waiting for: an easy, fun, website creation tool, with no monthly recurring costs, and the right kind of pricing model. - Rogie King, Founder of Komodo Media
Greenville, SC (PRWEB) August 30, 2011
In response to the problems many small nonprofits face in creating and maintaining attractive websites that are able to capitalize on online fundraising trends, Bellstrike has launched a new service that provides turnkey, branded websites to US nonprofits of all sizes.
"Given the current trends, by 2015 online donations should account for 1/3 of all charitable giving in the US. After that, it won't be long until online giving makes up the majority of all donations," says Dodd Caldwell, founder of Bellstrike. "Our goal is to provide great looking websites with forward thinking technology to small nonprofits that otherwise can't afford it or don't have the technical skills or time to implement it. It can be tough for a small nonprofit to maintain a great website that drives online donations, and we're hoping to fix that."
Of the roughly 1.2 million nonprofits in the US, an estimated 75% have under $25,000 per year in revenue and an estimated 90% make under $250,000.
Bellstrike does not charge any setup or monthly fees, but instead receives 9.5% of online donations with all transaction costs included so that small charities do not incur any out-of-pocket expenses. All websites incorporate a "Gift Catalog" concept, which allows charities to list their needs and lets donors "shop" for these specified donations.
All websites include:

Automatic receipts sent to donors
Gift catalog
Online donations
Hosting
Self serve editing
Unlimited media storage
Automatic social media integration
Search Engine Optimization
E-newsletter signup
Blog
Professionally designed themes
"Because most nonprofits don't have in-house technical staff, we designed our system to be like fill-in-the blanks so that directors, employees, or volunteers can make changes without any training. We don't use a traditional Content Management System – that can be overkill. We've got some customization options but we've thought through the design and architecture of the sites so that nonprofits can just focus on adding content," said Caldwell.
In user testing, the entire signup process for Bellstrike has averaged between 1-2 minutes. Bellstrike piggybacks on payment processor WePay.com. Nonprofits can set up a WePay account during the signup process. Charities can accept credit cards on their site and then can transfer donations from WePay directly into their bank accounts or have donations mailed to them by check.
Rogie King, Founder of Komodo Media, a web design firm located in Helena, Montana says, "As a web designer that charges a premium rate, I can understand why good design is out of reach for most small non-profits — the budget just isn't there. All too often, because of their budgets, small nonprofits have to resort to really bad design. Either that, or they're forced to look for a designer that wants to take on pro-bono work. Not anymore. Bellstrike is the solution small non-profits have been waiting for: an easy, fun, website creation tool, with no monthly recurring costs, and the right kind of pricing model."
About Bellstrike: Bellstrike is a for-profit startup based in Greenville, SC dedicated to providing inexpensive web-based software to help small nonprofits free their time and energy to focus on their mission.
For more information, visit http://www.bellstrike.com or contact Dodd Caldwell at dodd(at)bellstrike(dot)com / 864-660-9486
###