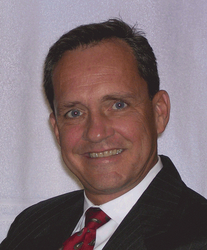 best careers for a changing job landscape.
Poway, CA (Vocus) March 24, 2009
The Bellus Academy of Beauty & Spa is pleased to announce renowned college admission expert Milton Pierce will fill the new position of National Director of Admissions to strategically position cosmetology licensing as the career of choice. The academy has pioneered new standards in beauty education by enlisting several nationally acclaimed educators and launching industry firsts including a Master Esthetic program to meet the sophisticated needs of a field that continues to grow despite the economic downturn.
"With no end in sight to the current economic conditions, high school graduates and current professionals alike must consider careers that are recession-proof," said Lynelle Lynch, Bellus president. "Milton Pierce's broad experience will help us to attract students across the US. However, he will also help us to create a national brand platform that will benefit the entire industry by communicating the diversity of career options, six-figure income potential, and the excitement a career in beauty and spa has to offer."
Beauty Career Facts

As layoffs continue, the beauty industry continues to experience significant hiring growth, with jobs rising 31% in 2008 according to ISPA, the Intl. Spa Association.
In 2008, Yahoo! named cosmetology as one of the top careers earning over $100,000 annually
US News & World Report listed cosmetology as one of the "best careers for a changing job landscape."
The training process is flexible and licensure or certification can be granted as soon as five months, allowing newcomers to quickly change professions and begin earning a significant income.
Pierce has been actively working with career colleges including beauty and spa schools nationwide for over 25 years. He is an active Associate Member of The American Association of Cosmetology Schools where he has conducted numerous seminars for their national yearly and national management workshops, and currently serves on the Membership Committee for the association. He has conducted customer service seminars for The California Association of Private Postsecondary Schools (CAPPS), The Pennsylvania Association of Private School Administrators, The Arkansas Association of Beauty Schools, The Michigan Association of Beauty Schools, as well as scores of private workshops and seminars with career schools across the country. Pierce has donated his time and efforts to non-profits "Cut It Out" and "Beauty Can Cure". He has held positions such as -National Trainer, School Director, Placement Director, Admissions Director, and Accreditation Team Member. Mr. Pierce currently resides in Culpeper, VA with his wife Susan.
About Bellus Academy, The Academy of Beauty & Spa:
Formerly known as The Poway Academy of Hair Design, Bellus Academy received the 2008 "School of the Year Award" by national cosmetology publisher, MODERN SALON Media for pioneering five-star standards in beauty education. The Academy's mission is to revolutionize the beauty school experience and generate renewed passion for the craft by offering a lifetime of inspirational, advanced education opportunities in all beauty and spa disciplines. The curriculum offers the most comprehensive professional training in all aspects of the beauty industry including hair design and sculpting, make-up artistry, esthetics, master medical esthetics, holistic health, massage, spa manicuring, and the most sophisticated business and marketing program designed to help develop business acumen. The academy also offers advanced education opportunities for existing salon and professionals seeking inspiration and to further their technical ability. The Academy is located at 13266 Poway Road, Poway, CA 92064. For more information, visit http://www.sandiegobeautyacademy.com .
Contact:
Mia West
619.825.8891
mwest (at) west-pr (dot) com
###