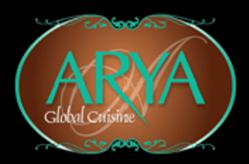 "Give dads some rest and let us do all the grilling! Enjoy the regular menu plus chef specials just for dad
Cupertino, CA (PRWEB) May 22, 2012
Arya Global Cuisine Restaurant, a Middle Eastern restaurant with two locations in Redwood City and Cupertino, is the perfect venue for dad on Father's Day as it serves special steak and seafood specials. With menu specials that run from Italian to Middle Eastern to Persian delicacies that dads will enjoy.
"Give dads some rest and let us do all the grilling! Enjoy the regular menu plus chef specials just for dad! Choose any of our delicious kebabs, marinated in our fresh herbs and spices, or steak and seafood specials," Fera Hashemi of Arya Restaurant said.
In addition, Arya is also featuring graduation packages, which are available from $25 and up.
"Book one of our private rooms or semi-private areas for the perfect celebration. We also have belly dancing and live music on Friday and Saturday to complete any party," Hashemi said. "Allow us to do the work while you celebrate your loved one's achievements."
Families and friends can enjoy delicious food at this Middle Eastern restaurant that is themed with its fun and entertaining belly dancing, Italian music and smooth jazz. Arya's spacious banquet room can accommodate up to 300 guests.
For more information about the Father's Day or any of Arya Global Cuisine Restaurant's products or services, view the Middle Eastern restaurant on the Web at http://www.aryarestaurant.com, or contact one of its two locations: 19930 Stevens Creek Blvd. in Cupertino at 408-996-9606 or 885 Middlefield Road in Redwood City at 650-367-4939.
About Arya Restaurant
San Jose's Arya Global Cuisine Restaurant is a Middle Eastern restaurant that features belly dancing, global cuisine, and delicious and exotic Persian and Italian food. With two locations in Redwood City and Silicone Valley/Cupertino, the restaurant is the result of Chef Mike Hashemi's love for Persian and Italian food, as well as his love for cooking and serving people with the best of both worlds. Arya's San Jose banquet rooms are available for every occasion.