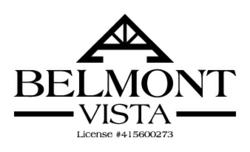 ...this initiative will become the standard form of geriatric care in the near future.
Belmont, California (PRWEB) April 18, 2012
For many older Americans the days of house calls are just a memory of a bygone era. However, at Belmont Vista assisted living community an on-site geriatric medical practice is providing residents with a higher standard of care. Nazareth Health Care and Hampton Health, Ltd. are proud to announce the formation of a business alliance that will provide one of Northern California's most respected assisted living communities with the expertise and guidance of John H. Fullerton, MD of Hampton Health, Ltd.; one the country's most highly regarded geriatric care professionals.
"This initiative gives our residents access to medical services right on site," said Kevin Hogan, president of Nazareth Health Care. "Our peers and other health care providers are taking notice of this program. We are excited to be blazing a trail to provide these residents with comprehensive medical care that will allow them to stay in their current places of residence longer."
Residents of Belmont Vista will have the opportunity to join the on-site medical practice providing everything from comprehensive physical examinations and on-site ekgs and x-rays, to blood draws, vaccinations and B12 shots. In addition, residents who need care outside of Belmont Vista will be provided with referrals to the finest specialists in the area to ensure a safe and secure transition to a higher level of care.
Dr. Fullerton was rated a "Consumer Reports: Top Physician in US 2007, 2008, and 2009." Of equal note: the business method patent: "Method of Delivery of Care for Assisted Living Facilities" providing comprehensive on-site medical care within Assisted Living Communities and co-authored by Dr. Fullerton and Kate McElroy Fullerton, PA-C was credited with making the "Top 100 Most Inventive List" via the Hampton Health Intellectual Property: Physician Assisted Living Solutions (PALS™) in August 2010.
The Hampton Health geriatric-trained teams created by Dr. Fullerton work closely with residents, their families and facility staff to provide comprehensive on-site care with an individualized approach to enhance each patient's quality of life, as well as, successfully monitoring and managing age-related diseases including heart disease, diabetes and dementia. Their primary goal is to avoid the transfer and trauma of unnecessary trips to the emergency room by promoting highly skilled, preventive medical care on-site.
The public is invited to a free open house at 9 a.m. Saturday, April 28 at Belmont Vista, 900 Sixth Avenue in Belmont to see how on-site health care is engaging residents to live longer, healthier lives. At the health fair, participants will have the opportunity to learn first-hand about the on-site services of Hampton Health Ltd. being implemented at Belmont Vista and offered to Belmont's 65 residents.
At a Glance:
What: A free health fair to showcase the services provided to residents of Belmont Vista.
Where: Belmont Vista, 900 Sixth Avenue, in Belmont, CA.
When: Saturday, April 28, 2012 at 9 a.m. to Noon. Dr. Fullerton presents; 11:15am
Media: For more information or to arrange interviews contact Samia DeCubas at 650.766.4177
Plans are already in place to expand the scope of care to another Nazareth community in Menlo. "Until now these types of services were only offered to residents in high-end assisted living communities, where only those able to afford it got this level of service. Our goal is to provide top-notch care to residents of most income levels. We want to continue implementing this type of care to all of our properties that we currently operate or will operate in the future. Assisted Living shouldn't be about taking away opportunities from older citizens. It should be about providing them with the best in care to ensure they remain active and happy," said Hogan. "I am looking forward to our open house to show perspective residents and the greater community that this initiative will become the standard form of geriatric care in the near future."
Hogan and Nazareth Health Care are also planning to bring an on-site dental clinic to residents of their assisted living communities in the near future. "As our country grows older, it is important we provide this generation with services that make it easier for them to stay healthy and vibrant," said Hogan. "Bringing these services to their door does much more for residents than what has been done in the past to keep them active and healthy. We are trying to be ahead of the curve when it comes to assisted living care."
"This is an open house for the entire community to gain awareness about what we do and the importance of healthy lifestyles," said Hogan. "We are striving to provide the residents of this area with the best in living arrangements and health care."
About Nazareth:
Nazareth is a Northern California commercial real estate development company that specializes in health care management. Nazareth Health Care serves the greater Bay Area with assisted living communities and skilled nursing facilities in Belmont Vista, Menlo Park, Napa, Santa Cruz and Yuba City. For more information please visit http://www.nazarethenterprises.com.
About Hampton Health Ltd.: Hampton Health, Ltd. and the practice of Dr. John H. Fullerton specializes in Internal Medicine, Geriatric care and consultation, Preventive Medicine and Addiction Medicine. In addition, Hampton Health, Ltd. has a long-term emphasis in the development of innovative methods for Assisted Living on-site care regionally within Northern California facilities. Hampton Health has pioneered these novel business methods which are licensed and implemented through their intellectual property subsidiary PALS™, "Physician Assisted Living Solutions." To learn more please visit http://hamptonhealthltd.com.