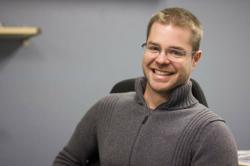 Reno, NV (PRWEB) November 29, 2012
ShortStack CEO Jim Belosic will host a webinar on behalf of PR Daily on Dec. 4, 2012 from 2-3:15 p.m. CST. The presentation is tailored to public relations and business professionals interested in learning how to increase ROI for their clients' Facebook Pages. To join the webinar, click here.
"Return on investment is always a hot topic in the world of social media, and PR professionals are asked by their clients all the time whether or not maintaining a presence on Facebook is worth a company's time and money," Belosic said. He notes that one reason some businesses don't see the value in social media is that they set up a Facebook Page but then neglect it.
"You can't just 'set it and forget it' and expect Facebook to work like magic," he said. "But there are some simple things you can do to make a client's Facebook presence valuable, in terms of cash in the till and increased brand awareness."
During the PR Daily webinar, Belosic will talk about using Facebook to connect and engage with customers. He will answer some of the most pressing questions professionals have about Facebook and discuss Facebook Page apps, defining Facebook goals, creating apps that meet those goals and much more.
Belosic is the CEO of ShortStack, a self-service custom app design tool used to create apps for Facebook Pages, websites and mobile web browsing. ShortStack provides the tools for small businesses, graphic designers, agencies and corporations to create apps with contests and forms, fan gates, product lines and more.
Belosic started his first company at age 22, a graphic and web design company that transformed into ShortStack in 2011. Today ShortStack has more than 150,000 users in 184 countries.
Belosic is recognized as a social media expert and is a regular guest contributor to popular news sites including Mashable, Social Media Examiner, CMS Wire, PR Daily and SmartBrief. In 2012, Belosic received the Technology Entrepreneur of the Year award from the Nevada Center for Entrepreneurship and Technologies, was honored as one of the top 20 business leaders under the age of 40 and was also named one of the 100 most influential people in Reno/Tahoe.
Public relations and business professionals who are interested in learning more about how Facebook apps work, and how to use them for their clients, can sign up for the webinar HERE.
About ShortStack
ShortStack is a self-service web application design tool that allows individuals and businesses to create custom Facebook apps for their Facebook Pages. The dynamic platform contains more than 30 widgets and applications where users can integrate fan-gates, contests, sweepstakes, RSS feeds, Twitter, YouTube, and MailChimp newsletter signups that maximize their social media presence and potential. Custom Facebook apps designed using ShortStack are viewable via a mobile device or PC. To learn more about ShortStack visit http://www.shortstack.com.