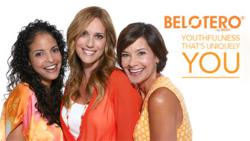 These days even very young women are interested in anti aging treatments and want to fight the first signs of passing time
New York, NY (PRWEB) May 02, 2013
Sensitive Touch Medical Spa adds Belotero® cosmetic filler to its menu, giving clients the ability to fight even the faintest signs of aging for a natural and youthful appearance. Belotero® is the first filler that can do both, erase small fine lines and fill in wrinkles and folds without being detected with a naked eye. The dermatologist at this top New York Medical Spa creates natural and youthful results with the help of an array of cosmetic fillers to give clients exactly what they want. Being able to choose between Belotero®, Radiesse®, Juvederm® and Restylane® makes it possible to create truly customized and instant results.
Belotero® is a hyaluronic filler with a power to diminish the tiniest and most superficial of lines. This cosmetic filler spreads evenly without any clumping and the product does not need to be injected deep into the tissue. It is perfect for filling in fine lines around the lips and even crow's feet.
Belotero® is the more versatile filler option because of the way that the molecules are cross linked. It can be used in superficial wrinkles without giving the bluish hue that is so noticeable with the rest of the hyaluronic acid fillers. It can also be used to plump up folds like other fillers.
Sensitive Touch Medical Spa in NYC considers Belotero® filler to be an important addition to its ever expanding menu of anti aging treatments. "These days even very young women are interested in anti aging treatments and want to fight the first signs of passing time. Belotero® is the first filler that can accommodate this growing need to produce significant but natural results. Our clients want to look like Angelina Jolie and not like Joan Rivers and we are happy to offer them our always growing menu of treatments that result in Red Carpet results"