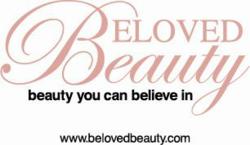 Beloved Beauty was a natural extension of what Beloved was already doing.
Atlanta, GA (PRWEB) September 22, 2011
After years in the beauty business and countless women asking "What make-up are you wearing?" lead singer and former Miss Georgia, Kim Hardee Gravel decided to create her own make-up line, Beloved Beauty. Kim explains, "Beloved Beauty was a natural extension of what Beloved was already doing. As we traveled across the country entertaining and connecting with women, we saw a void in the market place and decided that we could take our beauty secrets and love for encouraging women to the next level."
Beloved's unique on-the-road presentation of their cosmetic line has introduced women all over the country to Beloved Beauty. The cosmetics are sold primarily on site at faith-based women's conferences, which includes a large group Beauty Tips & Secrets demonstration accompanied by individual consultations. The Beloved Beauty conferences have been so wildly successful, many operating at sold-out capacity, not only because of the great products but also for the uplifting message conveyed that everyone is beautiful, inside and out. The "Beloved Beauty Effect" encourages each woman to 'embrace who you are and do the best with what you've got'. This transparent and authentic approach to beauty has women coming back time and time again for much more than a tube of lipstick. The online store (http://www.belovedbeauty.com) expands the reach of Beloved Beauty to garner additional sales and provide a library of "how to" make-up tips. The boutique cosmetic line has grown to include such products as face powder, concealer, bronzer, eyeliner, eye shadow, blush, lip liner, lip stick, lip gloss, brushes, and body scrubs.
Kim Gravel (CEO) has an extensive background in beauty that more than qualifies her to launch Beloved Beauty. Kim has worked for Revlon and Christian Dior as make-up artist; served as National Cosmetology Association spokesperson; and served as a make-up artist and stylist to over 100 fashion shows and photo shoots. And don't let us forget her competing in the Miss America pageant as Miss Georgia in 1991 and serving as US Goodwill Ambassador to Japan.
About Kim Gravel: Kim is available for radio spots and television segments as a contributor or commentator in discussions of Beloved Beauty and women's issues. Kim has been speaking to and inspiring audiences for over 20 years. Her signature style that combines humor, compassion, authenticity, and relatability results in audiences feeling uplifted and empowered. Kim is also a seasoned television host and interviewer. She has logged thousands of hours as a host of award-winning talk shows "Friends & Neighbors" and "Atlanta Live". Her comfortable style and solid reputation have made her one of the most sought after interviewers in Atlanta for publicists, authors, actors and public figures. Combining her expertise skills of communication and leadership, Kim is also a certified Life Coach. Kim works with people in large groups as well as on an individual basis. Her compassionate yet straight forward "Dr. Phil-esqe" style keeps her in high demand as a Life Coach, mentor and adviser. As lead singer and songwriter of recording group Beloved, Kim entertains and sings to thousands across the country every year, including hosting the sold-out Beloved women's conference annually in Atlanta. Kim has been managing people and projects for many years in the corporate world in the area of cosmetics, property management and construction. Even with all her business endeavors, she still finds time to raise her two boys, Beau (4) and Blanton (2) with husband Travis. Kim is represented by New York based N.S. Bienstock, Inc. talent agency; Agents Adam Leibner aleibner(at)nsbtalent(dot)com and Samantha Marpe smarpe(at)nsbtalent(dot)com.
# # #