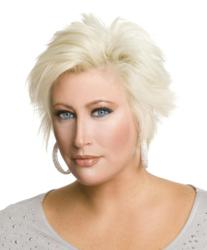 I love the distinctive looks the movie achieved for each character and so I want to show everyone how they can get those same looks with some simple techniques and tricks.
Atlanta, GA (PRWEB) December 06, 2011
Let's face it, "Breaking Dawn" is everywhere and the fascination with Forks' favorite family, the Cullens, is riding high and doesn't seem to be declining any time soon. Whether it's the cool, sophistication of Rosalie or the quirky, edginess of Alice, tweeners to grandmothers everywhere want to dress like and look like the Cullens. In a new series of video tutorial postings, Beloved Beauty's Kim Gravel gives step by step instructions of how anyone can achieve these make up looks. Kim explains, "I admit it. I am obsessed with all things Twilight and Breaking Dawn! I love the distinctive looks the movie achieved for each character and so I want to show everyone how they can get those same looks with some simple techniques and tricks. This is what make-up is all about. Having fun and trying something new and exciting." In addition to the new Breaking Dawn make-up tutorial videos, Beloved Beauty has a number of other video tutorials available on their website, demonstrating bronzer application, lip stick application, false eye lash application and more.
About Beloved Beauty:
Beloved Beauty is a new cosmetic line recently launched nationwide by national recording group Beloved. The cosmetics are sold primarily on site at faith-based women's conferences, which includes a large group Beauty Tips & Secrets demonstration accompanied by individual consultations. The Beloved Beauty conferences have been so wildly successful, many operating at sold-out capacity, not only because of the great products but also for the uplifting message conveyed that everyone is beautiful, inside and out. The "Beloved Beauty Effect" encourages each woman to embrace who you are and do the best with what you've got. This transparent and authentic approach to beauty has women coming back time and time again for much more than a tube of lipstick.
About Kim Gravel:
Kim is available for radio spots and television segments as a contributor or commentator in discussions of Beloved Beauty and general women's issues. Kim competed in the Miss America pageant as Miss Georgia in 1991 and served as US Goodwill Ambassador to Japan. Kim has worked for Revlon and Christian Dior as make-up artist; served as National Cosmetology Association spokesperson; and served as a make-up artist and stylist to over 100 fashion shows and photo shoots. Kim has been speaking to and inspiring audiences for over 20 years. Her signature style that combines humor, compassion, authenticity, and relatability results in audiences feeling uplifted and empowered. Kim is also a seasoned television host and interviewer. She has logged thousands of hours as a host of award-winning talk shows "Friends & Neighbors" and "Atlanta Live". Her comfortable style and solid reputation have made her one of the most sought after interviewers in Atlanta for publicists, authors, actors and public figures. Combining her expertise skills of communication and leadership, Kim is also a certified Life Coach. Kim works with people in large groups as well as on an individual basis. Her compassionate yet straight forward "Dr. Phil-esqe" style keeps her in high demand as a Life Coach, mentor and adviser. As lead singer and songwriter of recording group Beloved, Kim entertains and sings to thousands across the country every year, including hosting the sold-out Beloved women's conference annually in Atlanta. Kim has been managing people and projects for many years in the corporate world in the area of cosmetics, property management and construction. Even with all her business endeavors, she still finds time to raise her two boys, Beau and Blanton with husband Travis. Kim is represented by New York based N.S. Bienstock, Inc. talent agency; Agents Adam Leibner and Samantha Marpe.
###