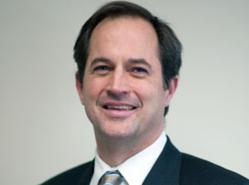 We hope that new policies for enforcing Alabama's mandatory liability insurance law will make a significant dent in the number of drivers who do not have car insurance on our roads.
Birmingham, AL (PRWEB) February 01, 2013
Birmingham car accident lawyer Keith T. Belt Jr. today expressed optimism about a new state law and technology that allows authorities to verify whether drivers are carrying mandatory liability insurance.
"We hope that new policies for enforcing Alabama's mandatory liability insurance law will make a significant dent in the number of drivers who do not have car insurance on our roads," Belt said.
"The ability of police officers and license plate offices to check for insurance through a new online insurance verification system should be a useful tool in a serious attempt by the state to deal with this problem."
Alabama adopted the Mandatory Liability Insurance (MLI) law in 2011. The law requires drivers to obtain minimum liability insurance for motor vehicles operated on the state's roads.
A law effective January 1, 2013, will now allow license plate issuing officials to verify liability insurance by using the State of Alabama Online Insurance Verification System.
The law also requires vehicle operators to provide evidence of insurance upon request by any law enforcement officer, and it enables law enforcement officials to use the state verification system during traffic stops.
Violations of the MLI law may result in fines up to $500 for the first violation and up to $1,000 for the second or subsequent violation and/or a six-month driver's license suspension.
The Insurance Research Council estimates that 22 percent of Alabama's more than 4 million private vehicles, or about 900,000 vehicles, don't abide by the mandatory insurance law, which is the sixth-highest rate of any state, according to the Associated Press.
State Revenue Commissioner Julie Magee told the AP that she hopes the new verification program will reduce the rate of noncompliance with the MLI law to less than 10 percent.
"Certainly, the new verification program will help," Belt said. "Unfortunately, the reality is that there will likely still be drivers on our state's roads without the coverage required by law."
The Belt Law Firm, P.C., represents auto accident victims across Alabama and the Southeast in personal injury and wrongful death lawsuits.
While Alabama drivers can buy additional coverage for protection against uninsured / underinsured motorists (UM/ UIM), Belt said they may still face insurance carriers that are reluctant to pay proper settlements after an accident.
It's crucial to seek help from a lawyer who knows how to deal with the unique issues raised by lack of insurance and UM/UIM policies after a car accident in Alabama, he said.
"An experienced lawyer can help an accident victim recover compensation for medical expenses, lost income and other damages, either through their UM/UIM coverage or, when necessary, by suing the driver at fault," Belt said.
About Belt Law Firm, P.C.
Belt Law Firm, P.C., is an Alabama personal injury law firm that represents the victims of insurance fraud (insurance policy disputes and bad faith insurance practices) and dangerous and defective products throughout the communities of Birmingham, Bessemer, Cullman, Tuscaloosa, Jasper, Homewood, Jefferson County, Shelby County, Walker County, Blount County and St Clair County. Although the firm's focus is on local litigation in Alabama, the firm's attorneys practice throughout the country. Belt Law Firm has lawyers licensed in Alabama, Florida, Georgia, Tennessee, New Mexico, and Colorado. The firm's Birmingham office is located at 2204 Lakeshore Drive, Suite 208, Birmingham, AL 35209 (local phone (205) 933-1500). To learn more, call the firm toll-free at (888) 933-1514 or use its online form.