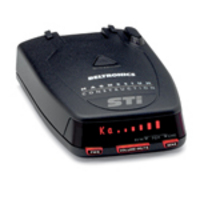 Like many other products conveniently available in national travel centers, we have made the BELTRONICS STi Driver available to people who travel regularly
West Chester, Ohio (PRWEB) March 18, 2009
Beltronics, maker of the world's best performance radar and laser detectors, will exhibit at the Mid-America Trucking Show in Louisville, Kentucky March 19-21. BELTRONICS will be presenting the world's best stealth radar detector, the BELTRONICS STi Driver and the all new BELTRONICS Pro GX65 Radar Detector. "Like many other products conveniently available in national travel centers, we have made the BELTRONICS STi Driver available to people who travel regularly," said Don Rich, BELTRONICS Vice-President of Sales. "At this week's MATS show in Louisville, we will be demonstrating the best of our product lines including the STi Driver and the GX65 radar detectors. The new GX65 Pro Series radar detector is GPS powered, providing permanent relief from false alarms and a complete database of speed and red light cameras," Rich added.
BELTRONICS, a long-standing sponsor and advertiser familiar with truckers, will be located adjacent to and working directly with WLW radio giant America's Truckin Network show host Steve Sommers. Steve is the weeknight host for the nationally syndicated radio broadcast and he can be heard across the entire United States. Beginning at midnight (ET) and running through the peak heavy truck driving early morning hours, the show is targeted to the professional over-the-road driver, or 'truckers' as they preferred to be called. The show provides entertainment, news, topics, weather and product reviews specifically prepared for truckers. It is the product reviews and Steve's endorsement of the BELTRONICS STi Driver radar detector that cemented the popular relationship between Steve and BELTRONICS and their truck driving audience.
Visit BELTRONICS at the MATS Show, North Wing Lobby, Booth 40652
BELTRONICS is encouraging MATS show attendees to stop by the BELTRONICS booth for free gifts and a chance to win the daily drawing for a BELTRONICS STi Driver radar detector. Truck drivers will have the opportunity to meet with Steve and the experts from BELTRONICS.
Both the BELTRONICS STi Driver and the GX65 radar detectors can be seen at the MATS show or they can be viewed at BELTRONICS.com. You can order direct from BELTRONICS by calling 1.866.468.0322.
About BELTRONICS and ESCORT Inc.
BELTRONICS Inc. is a major brand under the ESCORT name who is the leading manufacturer of high-performance radar and laser detectors. BELTRONICS manufactures products under the STi DRIVER, BELTRONICS and Vector brands. The company is headquartered in West Chester, Ohio with its principal manufacturing facility located in Mississauga, Ontario, Canada.
Editorial Contact:
Ron Gividen
###