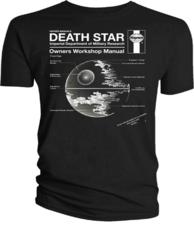 100 new t-shirt designs this month alone extending the range with even more movie t-shirts, superhero t-shirts and rock band shirts
(PRWEB UK) 29 June 2013
BeltsBucklesTees the online clothing and accessories retailer which sells a wide range of T-Shirts, belt buckles and belts has expanded its t-shirt range even further with over 100 new t-shirt designs added this month. The product range which continues to expand is focussed on popular culture and includes T-Shirt and belt buckles of comic book superheroes, blockbuster movies, popular TV shows and chart topping rock shirts from bands past and present.
Amongst the new additions beltsbucklestees are stocking the full Urban Species range of T-Shirts featuring DC Comics Superheroes such as Batman, Superman, The Flash and Green Lantern. The range of TV & Movie t-shirts has been expanded to include 15 new Transformers T-Shirt designs, Big Bang theory t-shirts and the ever popular Haynes instruction Manual T-Shirts with designs for the Star Wars Death Star, millennium falcon and USS enterprise as well as many others and finally the rock band range has expanded with new ACDC t-shirts, brand new led zeppelin and KISS t-shirts.
With even more new t-shirt designs expected over the next few months and exciting multi-buy deals planned for email list subscribers, BeltsBucklesTees is the perfect choice for pop-culture clothing and accessories.
BeltsBucklesTees continues to provide worldwide shipping, secure payment processing and now offers free standard UK shipping on orders over £50.