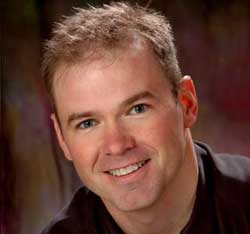 I've found that a major factor in relieving the concerns of my patients is to also have the best communication between themselves and their dentist.
Bend, OR (PRWEB) February 09, 2012
Distinctive Dentistry and Dr. Kelly Mingus are proud to announce their new partnership with Williams Dental Laboratory. Williams Dental Lab specializes in neuromuscular and aesthetic dentistry. They are the only dental laboratory in the world that specializes exclusively in this area. They are a small lab that works with only a few very select dentists, and because of this they are able to produce results that most laboratories only dream about.
They are very excited to be working with Williams Dental Laboratory. They will now be able to produce results with all porcelain restorations that go to the next level. In addition, they will be able to create crowns and veneers that look like natural teeth in every detail. Mingus' ability to customize individual teeth will be unmatched. Williams Dental Laboratory and Distinctive Dentistry share a passion for neuromuscular dentistry. Partnering with Williams allows them to improve the results they get with their TMJ pain patients. Neuromuscular dentistry provides a foundation for truly life changing dentistry.
What will this mean to their patients? They will get results with their aesthetic needs that exceed expectations. They will also find an improvement in the continuity of aesthetic dental care and neuromuscular care. The results of this partnership will allow our patients to have world class dental care with unreal life like all porcelain restorations. The improved care will not increase the cost of care but rather will provide a higher level of care at the same costs. Partnering with a world class dental laboratory, and quite possibly the best laboratory in the United States, is proof that they possess the highest possible level of commitment to our patients.
###