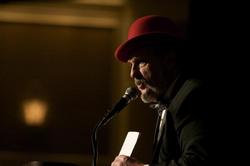 The seminar and guide provide excellent training for anyone involved in a gala auction fundraiser, especially Directors of Development, Auction and Committee Chairpersons, and Event Planners
Manassas, VA (PRWEB) May 15, 2008
Benefit Auction Specialists, BAS, announces training seminars for non-profit organizations and foundations of all scopes and sizes.
Having raised over five million dollars in the 2007-2008 benefit fundraising season for event dollar goals ranging from $30,000 to $500,000, BAS is pleased to share their proven techniques and strategies that will realize an increase of at least 20% or greater in revenues. Seminar attendees will learn key planning and implementation tactics that compliment the BAS strategy for a successful event. One key is the Raise The Paddle Appeal™ which allows all fundraiser attendees to be a part of the auction and contribute to the cause of the evening during the Live Auction portion of the event.
The seminar comes with a newly published, comprehensive fundraising guide authored by Fred Reger and Ron Leftwich. "The seminar and guide provide excellent training for anyone involved in a gala auction fundraiser, especially Directors of Development, Auction and Committee Chairpersons, and Event Planners" commented Mr. Reger.
Mr. Leftwich furthered that "BAS teaches the keys to a successful event which include prior planning and looking at your event as not just an annual function, but as an ongoing business."
The fundraising guide is packed with information that will become a must have reference for your auction fundraising efforts. Also, a seminar workbook and other reference materials are included with the course.
For fundraising tips and practical information, please visit http://www.benefitauctionhelp.com. For a limited time, website visitors may sign up for a complimentary membership to the site.
BAS is a national company comprised of seasoned professional consultants working as your partner, from the initial planning meeting to the wrap up meeting. With a dedicated auction staff possessing over 40 years of combined experience, BAS specializes in volunteer training for parents, auction committee and foundation staff. Successful fundraisers are planned events with planned results. Our mission is to help you establish your dollar goals and then work with you to meet those goals - while having a good time making it happen!
Published by ASMarketingCenter.com, a division of AuctionServices.com, Inc., in Roanoke, Va.
###