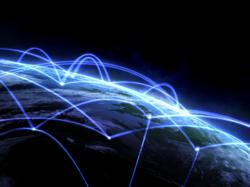 The enhancements we've made to our private cloud help us maintain the great track record of reliability and availability our clients expect.
Schaumburg, Ill. (PRWEB) January 29, 2013
Benefit Express Services, LLC, a leader in providing benefits administration and online enrollment solutions for large, medium, and small organizations, announced today the expansion of their existing cloud architecture. The enhancement translates into several benefits for the company and its clients, including increased performance, and improved reliability and scalability allowing for a better end-user experience.
Benefit Express' award winning online enrollment system, My Benefit Express™, is built upon multi-tiered architecture using a Microsoft platform. The multi-tier architecture allows the application to scale upwards by increasing individual hardware components at any of the levels without compromising the efficiency and reliability of My Benefit Express™. Built using distributed architecture and deployed in a cloud environment, the software is designed to manage operations with millions of distinct clients with individual plans, procedures, and rules. Parallel processing, software and hardware fail-over, and distribution of processing to protect against network outages are all key to the company's scalability.
Benefit Express' private cloud expansion includes:

An increase in overall capacity 6 times its original size.
A boost in uptime efficiencies, processing power and the volume of redundancies.
An enhanced testing and deployment environment for updates and new product releases.
Improved flexibility allowing for easier management.
"The enhancements we've made to our private cloud help us maintain the great track record of reliability and availability our clients expect," said Bill Mayhew, Benefit Express' Technology Architect. "It also allows us to grow our business and keep our technology staff focused on product enhancements instead of the normal IT management tasks associated with a data center."
About Benefit Express
At Benefit Express, the focus is on flexible administration solutions. Their self-service platform - My Benefit Express™ - delivers tools which help clients efficiently manage HR & Benefits Administration. With My Benefit Express™ clients have direct access to: customized content delivery, enrollment assistance, employee benefit education tools, transactional administrative processing/tracking, carrier billing reconciliation, vendor data-links and detailed HR reporting. Benefit Express' solutions provide the flexibility for clients to choose how, where and by whom work gets done. For more information, visit http://www.BenefitExpressOnline.com