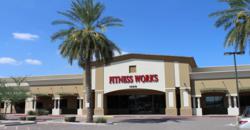 Fitness gyms are for super people and super athletes.
(PRWEB) December 19, 2012
Most people are mistaken into believing that gym memberships are the preserves of bodybuilders and other weight lifters. Fitness Works believes that in fact, the apathy against fitness cuts across gender, age group and race. This explains why majority of gym visitors are either sportsmen or there because of a past sports passion. With the current statistics, many people are dying daily from ailments that are related with being overweight, improper blood circulation or even low immune system. While it is far from true that visiting a gym can exclusively prevent such deaths, the fact is gyms do contribute greatly to an individual's general wellness. Fitness Works is proud to announce their tips on getting benefits out of the gym, no matter the circumstances.
1. Those suffering from injury. "Members with injuries have many alternative exercise options, try low impact workouts", says Rob W., a lead Fitness Works personal trainer.
There are numerous facilities offered by most gyms specialized to benefit the user in a definite way. For instance, there are those with injuries preventing them from strenuous workout programs, but can use the indoor pool to do some swimming workouts. Though seen as a sporting event only, swimming is the best exercise for those suffering limb injuries or arthritis, since the swimmer only supports about ten percent of their body weight while in water. Gym facilities are not limited to swimming and the fact that there are treadmills, saunas, whirlpools, weight lifting sections and cardio, the benefits of gym membership are many.
2. Benefits from frequent gym visits. "Frequently visiting the gym, will increase motivation and overall fitness action", says Mike of the Fitness Works club.
First, frequent visitors to the gym have shown higher mental acuity and freedom from dizziness or malaise's that affect a vast majority of the population. In addition, many people are currently depressed and stressed without known causes, things they can easily get rid of through spending time in the gym. Such a lifestyle can relax the body muscles and energize the brain, which will help to release stress, and increase blood circulation. Blood circulation is a proven cure to depression. The use of cardio and treadmills improve the lung capacity, thus easing breathing even in strenuous conditions. These exercises not only improve the heart's blood pumping abilities, but will also help in development of strong bones, joint and muscles.
3. Enjoying the benefits by locating a suitable fitness facility. "Locating a good local fitness gym is crucial for overall success", says Fitness Works.
To enjoy the above benefits, one needs to find the most suitable gym in terms of hours of operation, types of membership and respective costs. Another important consideration is on the available equipments and facilities. Proximity to residence in addition to special classes should be considered before joining, to avoid inconvenience and discouragement. Visit http://www.fitnessworks.com/ for the latest gym events, or learn new fitness tips & tricks Here.