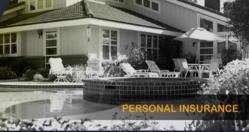 MOC Insurance Services focuses on niche industries, providing clients with essential insurance solutions to protect their vital assets
San Francisco, CA (PRWEB) April 20, 2012
MOC Insurance Services provides innovative insurance solutions to specialized industries including real estate, entertainment, wineries, thoroughbred racing, agriculture, marine and aviation while continuing to build one of the largest independent insurance brokerages in California. To do this, they must maintain the highest qualified insurance specialists. MOC Insurance Services has been busy creating the best team possible over the past couple of years and wanted to announce the most recent additions to their talented roster.
Jennifer Honea joined MOC Insurance Services in June of 2011. She graduated from St. Mary's College of California with a Bachelor of Science in Business in 2003. Her current role is Director of Marketing and she is responsible for proactively managing carrier relationships, as well as the internal communication of carrier products, services and programs. As part of the Management Team, Jennifer contributes to MOC's strategic planning process by ensuring that the agency is continually meeting goals for profitability and growth. Jennifer is also responsible for promoting the agency name and reputation via electronic media outlets such as Facebook, Twitter, etc.
Johanna Alvarez joined the MOC Insurance team as a Client Manager in 2008. Prior to joining MOC Insurance, Johanna earned a degree in American Literature and Culture from the University of California, Los Angeles. She previously served as an Employee Benefits Claims Expert. Johanna is currently a Business Development Executive at MOC, holding dual licenses in benefits and commercial lines
Nicholas Dieter has 10+ years of insurance and financial services experience. He graduated from the University of San Francisco in 2002 with a degree in Finance. Shortly after earning his degree, he worked for Merrill Lynch where he had interned during college and then went on to become a licensed Financial Advisor with Morgan Stanley, where he specialized in portfolio analysis, risk mitigation and fixed income solutions for high net worth clients. After deciding to focus his career in the insurance industry, Nick joined San Francisco Insurance Center, became a licensed broker and went on to direct the firm's Group Health Insurance and Employee Benefits division until SFIC merged with MOC in 2011. As a member of MOC's Benefits team, Nick's current role is that of business development executive and client executive where he manages his existing clients' accounts and works to develop new business.
Liza Moran joined MOC Insurance Services in September of 2011. Her current role is that of Business Development Executive. She has specific expertise in the Winery, Restaurant, and Food Manufacturing Industries. She is passionate about food related risks and has developed specific programs to both enhance coverages and provide thorough safety training to help reduce risk and overall insurance costs. Liza worked for 10 years as a Business Development Executive and Vice President for San Francisco Insurance Center before joining MOC. While at SFIC, Liza obtained a designation as a CWCA "Certified Workers Compensation Advisor" completing extensive training to help her detect potential errors in audits, Experience Modification Factors, back to work programs, employee classifications, injury management, and more.
Herb Moran joined MOC in 2011 and has more than 35 years in the insurance industry. His background includes extensive experience on both the carrier and agency sides of the business. At MOC, Herb is part of the Workers' Compensation Client Service Team. His primary role is the acquisition and retention of clients emphasizing the development and implementation of individually tailored workers compensation risk management plans.
"MOC Insurance Services focuses on niche industries, providing clients with essential insurance solutions to protect their vital assets," Van Maroevich, of MOC Insurance Services, said. "As an industry leader in providing specialized insurance services, we constantly seek to provide better and more competitive insurance programs for our unique clients."
MOC Insurance Services is headquartered in San Francisco and can be reached at 855-217-4097 or on the web at http://www.mocins.com.
About MOC Insurance Services
MOC Insurance Services is an insurance broker providing the highest quality commercial and personal insurance, risk management and employee benefits consulting services. The company offers clients a full range of innovative insurance products that meet the needs of their industries including real estate, entertainment, wineries, thoroughbred racing, agriculture, marine and aviation.