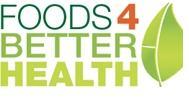 "Can Eating More Cheese Protect Your Teeth?
Boston, MA (PRWEB) June 30, 2013
Foods4BetterHealth.com, a new food and nutrition web site that believes in using food to heal and prevent disease and illness and help people live long, happy lives, has released a report on a new study that found eating cheese can protect teeth from erosion.
As Foods4BetterHealth reports (http://www.foods4betterhealth.com/can-eating-more-cheese-protect-your-teeth-2574), the study, published in the journal General Dentistry, conducted an experiment with 68 children, half of whom had cavities, while the other half did not. They were divided into four groups, with one group acting as a control; the other three groups were given either cheese, yogurt, or milk. The study found that cheese elevated pH in the mouth for 30 minutes, compared to only 10 minutes from eating milk or yogurt. (Source: Telgi, R., et al., "In vivo dental plaque pH after consumption of dairy products," General Dentistry May-June 2013: 56-59.)
As the article "Can Eating More Cheese Protect Your Teeth?" notes, many people avoid cheese when they're on a diet, fearing that cheese contains a high number of calories and fat. However, cheese is actually beneficial for the body as the study points out, because it can help preserve the teeth's enamel, which erodes every time one eats acidic foods, like sodas and caffeinated drinks.
The report notes that cheese has numerous health benefits: it acts as a sialogogue, which promotes salivation to help restore the mouth's pH levels, and also contains casein phosphate, which can prevent teeth from decaying.
The report concludes that eating cheese is healthy for people in moderation. In addition, low-fat cheese has the same benefits, so one doesn't need to forsake their diet. (Source: Lincoff, N., "Cheese: the next big thing in dental health?" Men's Fitness web site; http://www.mensfitness.com/nutrition/what-to-eat/cheese-the-next-big-thing-in-dental-health, last accessed June 14, 2013.)
Foods4BetterHealth.com, created by Doctors Health Press, is a food news and health web site, offering readers information about the latest food controversies, exclusive expert advice, and health tips to ward off illness, prevent disease, and live a long, healthy life. For more information, visit foods4betterhealth.com.