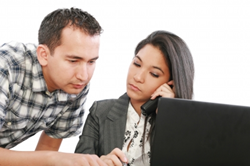 Not every adult investor knows that a retirement account can be used for more than average investments and our guides are expected to introduce new investment solutions
Atlanta, GA (PRWEB) January 14, 2015
Using the accumulated funds that exist in a retirement account to purchase real estate is now covered in a new guide available from the JWB company online. The benefits of IRA real estate investing guide is now offered in a guide at now cost to provide an educational resource to investors at http://www.jwbrealestatecapital.com/tax-free-fl-real-estate-investments.
The textual content that is part of the guide is offered in two parts on the web. The first part comes from the blog area of the website and the second can be downloaded in a portal document format. These two guides are meant to introduce the concept of buying a rental property using IRA funds. The supplied video also provides a brief overview of the JWB process.
"Not every adult investor knows that a retirement account can be used for more than average investments and our guides are expected to introduce new investment solutions," said one JWB source.
The investing guide has been prepared by JWB staff and is expected to be updated throughout the rest of the year. In order to help field questions from IRA real estate beginners, the JWB company has added new phone lines to provide fast access to company account managers who are available to answer questions Monday through Saturday in the U.S.
"Our company provides a transparent way to learn real estate investing and we now have clients in more than 10 countries who earn passive income," said the source.
The JWB Group is expected to create more digital content this year to reach more beginner investors who are seriously considering investing in the housing market. Additional videos about using retirement funds in real estate will be showcased in the blog section at http://www.jwbrealestatecapital.com/blog.
About JWB Real Estate Capital
The JWB Real Estate Capital company offers one of the most respected formats for real estate investing for turnkey properties in the U.S. The company builds and purchases houses that are designed to grow income monthly for clients. The JWB Real Estate Capital company offers free downloads of investment guides, streaming videos and other content that can be useful to beginner investors in the housing industry on the web.