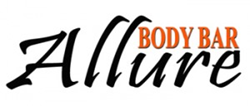 Now that spring is finally here, many are looking ahead to swimsuit season and considering their bikini lines, namely whether or not they should consider waxing again,
Toronto, Ontario (PRWEB) May 08, 2014
Allure Body Bar (AllureBodyBar.com), Toronto's leading waxing and skin care specialists, is warning against doing a Brazilian or Manzilian wax at home and announces the top benefits of using professionals to get the best results.
"Now that spring is finally here, many are looking ahead to swimsuit season and considering their bikini lines, namely whether or not they should consider waxing again," says Alaa, co-founder of Allure Body Bar. "While some think waxing at home will be less painful and just as effective as using a professional, the fact of the matter is that not using a body bar can lead to unnecessary pain and discomfort, unsatisfying results, and health risks."
Alaa observes that doing a Brazilian or Manzilian at home can lead to unexpected physical complications. Problems can start if the skin isn't pulled tight enough during waxing and/or the choice of post-waxing attire isn't suitable. Because genital area skin is more sensitive than other areas, it is more prone to swelling and infection; this can lead to itching, scratching, and inflation, which can also lead to infection and scarring.
Another complication that Alaa notes can arise from waxing or shaving at home is chronic ingrown hair, as hair that grows back after it has been removed can curve back into the skin and turn into acne-like cysts. It's also important to time subsequent Brazilians and Manzilians properly; if hair regrowth is too short, wax can stick to the skin, rather than the stubble, and either bruise or rip the skin; leaving behind painful, raw patches.
"It's not enough to just get a Brazilian or Manzilian at a spa or salon. It's important for women and men to carefully consider both the salon and the individual performing the procedure," she adds. "Getting a Brazilian or Manzilian from inexperienced hands can result in burns, ripped skin, and infections, and a salon or spa with poor hygiene practises can translate into skin infections."
Alaa urges those looking at getting a Brazilian or Manzilian to find a body bar with impeccable hygiene standards. That means using a body bar that has licensed, experienced aestheticians who use fresh towels and wipes, wear gloves, and never double-dip their spatulas into the wax.
To help perform the best hair removal techniques, clients of Allure Body Bar can choose from three different types of wax, according to their skin sensitivity. The Allure Body Bar technicians also offer pre-wax numbing cream for those who want a truly painless experience. Post-Brazilian and Manzilian, they also provide clients with a proprietary, all-natural petroleum and paraben-free lotion.
"The certified wax experts at Allure Body Bar have been hired under the strictest criteria to ensure the best quality of care and have performed this service multiple times," Alaa concludes. "It might seem like a good idea at first to tackle a Brazilian or Manzilian at home, but with so much at stake, it's better to leave this kind of procedure in the experienced hands of the licensed experts at Allure Body Bar."
Allure Body Bar in Toronto is focused on all-over body care and specializes in Brazilian and Manzilian waxes, as well as the eight-minute Quickzilian procedure. Their certified waxing experts deliver the smoothest, most painless, and most hair-free results in a relaxing and fun environment. Allure Body Bar also offers skin-lightening services using South Beach Skin Solutions, an all-natural formula designed for intimate areas. Allure Body Bar is conveniently located at 735 Danforth Avenue in Toronto, just east of Pape Avenue. To learn more about Allure Body bar, visit the company's web site at http://www.AllureBodyBar.com or contact Allure Body Bar by phone at 416-461-2400 or by e-mail at info(at)allurebodybar(dot)com.