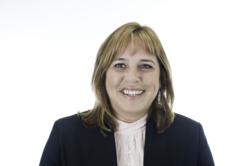 Commenting on the appointment, agency president Ivor Bamberger said, "The appointment of Ruth to our benefits team is further evidence of the continued growth we are seeing in this area and we are delighted that she has joined us.
(PRWEB) January 10, 2012
MDW Insurance Group, is pleased to announce that Insurance Executive Ruth Tickle has been named Senior Account Executive and Service Team Leader of the Employee Benefits Division.
Ruth's focus will be in the management of the insurance marketing and service functions for the Employee Benefits division of the organization.
Ruth's career in the Insurance Industry began more than 30 years ago in personal lines where she ran a small auto insurance agency; however she developed a passion for employee benefits 19 years ago. Her expertise is in underwriting analytics, and carrier negotiations.
Prior to joining MDW, she was an Account Executive for USI Insurance Services, in Ft. Lauderdale, a portfolio company of Goldman Sachs Capital Partners.
About MDW Insurance Group
With offices in Coral Gables and Plantation, Florida, MDW Insurance Group is a full service insurance agency providing insurance and risk management services to business, public entity, non-profit, individual, trade and professional association clients nationwide, For more information visit, http://www.mdwinsurance.com
###