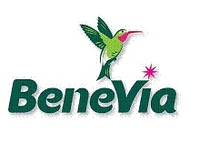 For older adults, a healthy and active lifestyle is important for long term health
Alexandria, MN (PRWEB) July 20, 2010
This week, more than 300 of Minnesota's best boomer athletes will compete in 19 National qualifying events for the National Senior Games to be held in Houston, TX in 2011. These athletes provide inspirational motivation to family and friends and demonstrate the difference that fitness makes in enhancing healthy aging and vitality. Sponsored in part by BeneVia®, the healthy performance nutrition drink strives to support the exercise and activity of consumers 50 years plus by helping them achieve new levels of performance and demonstrating that age has no limitations on performance.
The Minnesota Senior Games is part of a nationwide athletic competition event for older adults. With all 50 States participating in qualifying events for the 2011 National Competition, the Minnesota Organization expects more than 300 boomer athletes to participate in competitive events ranging from bowling to swimming and horseshoes to track and field. These events highlight the competitive and physical capabilities of boomers who collectively tell aging to 'back off'.
BeneVia® will provide its Strength & Energy beverage to all participants which was formulated by sports scientists and clinical experts in aging to deliver superior protein sources and hydration that enhance performance and recovery. Using a proprietary and clinically proven high leucine/essential amino acid protein blend, Benevia® Strength & Energy has been shown to build muscle and improve the performance effect 4X greater than exercise training alone. Over 15 peer reviewed clinical publications are available demonstrating the important effects that Benevia has on building muscle, overcoming age-resistance of muscles to grow stronger and thus supporting muscle function and performance - overall improving a healthy aging process and well-being – whether for improved health and activity or competitive performances.
"We are very excited about BeneVia's sponsorship of the Minnesota Senior Games and the opportunity to educate consumers about nutrition for healthy aging and active lifestyles," said Jennifer Ashley, RD, LD Head of Medical Affairs for parent company HealthSpan Solutions, makers of Benevia healthy nutrition drinks.
"Activity and BeneVia have been shown to enhance muscle energy and strength and can lead to improved physical performance and reduced health risk," she continued. "For those not able to attend or participate in the Senior State Games, we've arranged for access to coupons online at 'http://www.gobenevia.com' "
The fit with the Minnesota Senior Games is a natural one for BeneVia, which encourages older adults to stay active and healthy through better nutrition.
"For older adults, a healthy and active lifestyle is important for long term health," said John Troup, Ph.D., President & CEO of HealthSpan Solutions, LLC, makers of BeneVia®. "It takes daily attention to nutrition and physical activity. BeneVia® and this weeks competitive events are a great example of how older adults can feel great and stay healthy."
"BeneVia products are uniquely designed to deliver the nutrition boomers need to stay active," continued Troup. "Recent scientific studies have shown that the superior protein sources only in BeneVia improve the benefits of exercise by building muscle twice as much compared to exercise alone."
Study results are available online at http://www.gobenevia.com. Benevia drinks can be found in the adult nutrition aisle and in Minnesota area retailers - Supervalu/Cubs groceries, Dakota Drugs, Fairview Pharmacy, Lewis Drugs and HyVee.
About BeneVia®
BeneVia is a healthy nutritional juice for strong and active health with a superior protein source of high leucine/essential amino acids and fortified with the essential vitamins and minerals for healthy aging. Clinical research has shown that the proprietary BeneVia blend of protein and nutrients is four times more effective than other protein sources for improving muscle function and providing energy levels for daily activity.
The four varieties of light, fruit-based BeneVia products contain nutrients which have been clinically tested and proven to aid in managing the four most common health conditions faced by boomer consumers. Each drink includes a core superior protein energy source plus active nutrients to support specific health issues:

Strength & Energy – With ViaLeuPro™ a protein and leucine/essential amino acid blend
Memory & Focus – With Omega3- DHA and the antioxidant Lutein
Heart Health – With ViaLeuPro™ protein with leucine blend and Phytosterols
Immune Protect – With Arginine and Omega3 DHA
BeneVia is a naturally flavored fruit juice drink with a taste preferred by consumers and recommended by practitioners. BeneVia is low calorie, low sugar and contains no fat. BeneVia contains Vitamin D and Calcium and is a light juice based product found in grocery and drug stores in the adult nutrition aisle.
For more information about BeneVia, including nutritional profiles and retail availability, visit http://www.gobenevia.com.
Note to editors: Product photos, samples and peer-reviewed research articles are available upon request.
CONTACT
Taylor Carter
Events Coordinator
HealthSpan Solutions LLC
501 663-3001 (office)
###