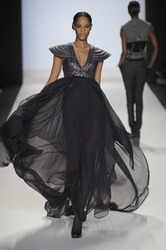 Over the past several years, Benicia has attracted several unique and award-winning boutiques, skincare spas and salons.
Benicia, CA (PRWEB) September 28, 2010
Girlfriends across the San Francisco Bay Area are making plans for the Benicia Fashion Weekend, a unique time for viewing fashion designer collections, trunk shows, beauty demonstrations, and of course, great shopping and fun beginning with Fashion Night Out on Friday night, October 8th.
"Over the past several years, Benicia has attracted several unique and award-winning boutiques, skincare spas and salons," remarked Christina Strawbridge, owner of Christina S Fashion Destination. "With its easily accessible and charming setting off the Carquinez Straits, Benicia has rapidly become a popular, go-to destination for women all over the Bay Area to meet-up and have a great time together. And, during the Benicia Fashion Weekend presented by Benicia Main Street, downtown will be buzzing with exclusive fashion and beauty events."
Everything begins on Friday night with stores and salons staying open until 9:00 pm presenting new collections, featured designers, trunk shows, beauty demonstrations, hair designs and spa therapies. Be Chic Boutique, Studio 41 and Piccolo along with Christina S are some of the featured shops offering special showings, free giveaways, prizes and demonstrations.
During the Benicia Fashion Weekend, Christina S which will feature a shopping extravaganza with trunk shows featuring a new dress line that's getting lots of Hollywood buzz from Stop Staring!' The gorgeous coats collection of Samuel Dong will also be presented. Benicia Fashion Weekend goers will also win prizes throughout the weekend at Christina S and see the best of Fall 2010 up close and personal.
A featured highlight will be a Project Runway collection from San Francisco fashion designer Jay Nicolas Sario, the Season 7 Project Runway star who will share part of his collection from Bryant Park. The runway show will be held Saturday, October 9th at The Inn at Benicia Bay with a cocktail reception and entertainment from 6:00 pm – 9:00 pm. Tickets for this event are $30 each. Call Christina S Fashion Destination for ticket information at (707) 745-5125.
In addition to the fashion shows and beauty demonstrations, there will also be a wine tasting and even a Doggie Fashion Show benefiting the Solano County Friends of Animals. More information on the Benicia Fashion Weekend can be found on the Christina S Benicia Web Site or by calling the store at (707) 745-5125.
Christina S Fashion Destination is located at 370 First Street in downtown Benicia, CA. The store offers an interesting mix of women's clothing and accessories that are often seen internationally and sold exclusively to boutiques. Owner, Christina Strawbridge travels frequently to Europe bringing back special items including scarves, handbags and fashion jewelry. Christina S also offers exclusive lines such as Montreal, Canada based Joseph Ribkoff along with a long list of changing lines of clothing, accessories and shoes that reflect women's needs for social, business and day wear. Christina S has been recognized as one of the "Best Clothing Boutiques in the Bay Area" by KRON-4 TV and won runner-up for "Best Women's Clothing Store in Solano County – 2009" by the Vallejo Times Herald. Visit ChristinaSBenicia.com for more information or call the store at (707) 745-5125.
###