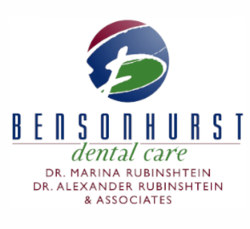 This presentation and open house gives me a rare opportunity to share what I have learned during my 20 years in dental practice.
Brooklyn, New York (PRWEB) April 12, 2013
On Sunday, April 14 at 3:00 p.m., Dr. Marina Rubinshtein will be hosting a presentation entitled "Be Your Own Boss" for students at the New York University College of Dentistry. The event includes free brunch and a tour of Dr. Rubinshtein's cosmetic and restorative dental practice at Bensonhurst Dental Care. The event is sponsored by the NYU Dental MBM (Marketing and Business Management) Organization, Women of Color in Dentistry, and the Society of Women in Dentistry.
Dr. Rubinshtein is an alumnus of the NYU College of Dentistry as well as Omicron Kappa Upsilon (the National Dental Honor Society), and is one of the foremost cosmetic dentists in the tri-state area. As part of her presentation and tour of the office, she will discuss the keys to building a successful dental practice, including gaining the respect of the dental community and her patients, and how to offer unsurpassed patient care and customer service. She will also discuss how to maintain a healthy and happy balanced lifestyle while acquiring a successful practice.
"This presentation and open house gives me a rare opportunity to share what I have learned during my 20 years in dental practice," said Dr. Rubinshtein. "When I graduated from NYU Dental College, I remember how challenging it was to get started. I am delighted to be able to mentor the next generation of NYU Dental graduates."
The event includes a tour of Bensonhurst Dental Care. Dr. Rubinshtein's has built a robust practice in cosmetic dentistry and has a number of actors and celebrities as clients. Her offices have the latest dental technology, including various diode lasers used for hard and soft tissue, the latest CAD/CAM technology, and endo microscopes. In addition to cosmetic dentistry, her practice treats temporomandibular joint disorder (TMD), sleep apnea, and other orally related medical problems.
About Dr. Marina Rubinshtein:
Dr. Marina Rubinshtein is one of New York's most acclaimed cosmetic dentists, and her clients include a number of celebrities and media personalities. Her skills and artistic vision in cosmetic dentistry are unrivaled. Dr. Marina Rubinshtein is always creating new ways to benefit her patients by being on a cutting edge of cosmetic dentistry in order to create the most artistic and beautiful smiles. Her motto: "A beautiful smile is your path to a bright future!"
About Bensonhurst Dental Care:
Founded in 1990, Bensonhurst Dental Care is New York City's leading cosmetic and restorative dental practice providing patients with a unique blend of caring, comfort and the most advanced procedures available. Located in the center of Brooklyn, Bensonhurst Dental Care's personable and caring dental family strives to provide professional, top quality dental treatment while forming and maintaining long lasting relationships with their patients. Practicing for over 20 years, Dr. Alexander and Marina Rubinshtein deploy the latest advances in dentistry enabling them to treat their patients and provide them with exceptional services.
For more information, please watch the Video http://www.youtube.com/BensonhurstDental or visit the webpage http://www.bensonhurstdentalcare.com/.