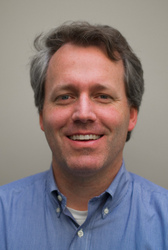 Seattle, WA (PRWEB) July 23, 2010
News Facts:

Chosen from 232 applicants, Ben Straley was selected by the Puget Sound Business Journal to be in its list of the Top 40 business leaders under 40 in the Seattle area.
Candidates were chosen because of their achievements in business and their work in the community. Ben is CEO and Co-Founder of Meteor Solutions, a fast growing start-up that measures and activates earned media - the increasingly important community buzz, personal recommendations, and word-of-mouth referrals generated through online conversations and content sharing.
In addition to his leadership of Meteor Solutions, Ben teaches a two-quarter certification class in Advanced Interactive Marketing through the University of Washington Professional and Continuing Education and he is the Chairman of the Seattle Children's Home Board of Directors, Washington State's oldest children's charity. Ben is being joined by other notable leaders in the Seattle community, such as Chuck Arnold, Seattle Seahawks & Sounders FC; Aaron Kornblum, Microsoft Corporation; Ben Huh, Cheezburger; and Rand Fishkin, SEOMoz.
Under Ben's leadership, Meteor Solutions has signed a growing list of Fortune 1000 customers including Microsoft, AT&T, MTV Networks, and CNN, and the company is working with a number of leading advertising agencies including MEC, Wunderman, Hill Holliday, and Publicis Modem.
In the past year, Meteor's own data has revealed the fact that on average only 1%-2% of site visitors generate 20%-40% of a company's total site traffic by sharing links with others. These influential brand advocates drive an even higher share of conversion. The implication: successful social media marketing isn't simply amassing thousands of followers, but instead identifying the most influential followers -- and activating them.
About Meteor Solutions
Meteor Solutions offers the only earned media marketing solution for advertisers, publishers, and agencies. Meteor's hosted software enables marketers to measure, manage, and monetize earned media - the word of mouth conversations, blog posts, tweets, viral videos, and other unpaid content a brand creates or encourages - with the same precision as traditional paid media programs like search and display ads. With Meteor's hosted software, marketers can easily determine the real impact of social media marketing programs on traffic and conversion, find key influencers, and better engage target audiences. Meteor customers include brands such as AT&T, MTV, Microsoft, as well as global agencies like MEC, Wunderman, and Hill Holliday. Meteor Solutions is a privately held company based in Seattle, Washington. For more information see http://www.meteorsolutions.com.
# # #