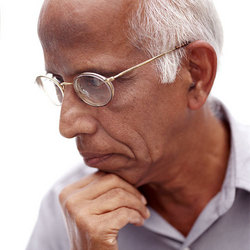 Empirical evidence suggests as many as 34% of bereaved individuals meet DSM criteria for at least one psychiatric illness, in particular Major Depressive Disorder.
Philadelphia, PA (PRWEB) April 28, 2009
HealthForumOnline (HFO), a nationally-approved (APA, ASWB, NBCC, PSNA, CA-BBS) provider of online continuing education (CE) for psychologists, social workers, counselors, nurses and other allied healthcare professionals announces the addition of a new online CE course, Bereavement: A Comprehensive Guide for Health Professionals, to their extensive online CE resource library.
Globally, an estimated 53 million people die annually with upwards of 2 million of those annual deaths occurring in the United States. An even greater number of persons survive them and live with grief from this loss. According to the DSM-IV-TR, symptoms of bereavement are similar to symptoms of Major Depressive Episode. Dr. Michelle Rodoletz, co-founder of HFO and Director of the Continuing Education Program, notes that, "Empirical evidence suggests as many as 34% of bereaved individuals meet DSM criteria for at least one psychiatric illness, in particular Major Depressive Disorder." These data highlight the importance of providing services to bereaved persons, who are clearly vulnerable. Unfortunately, death, coping with loss and bereavement remain relatively taboo topics in society. Indeed, the societal isolation of the dying and the subsequent isolation of the bereaved may only contribute to the intensity of concomitant psychological symptoms.
Early intervention and provision of mental health and medical services to the bereaved may prevent normal grief from developing into complicated grief disorder, major depression, generalized anxiety disorders, suicide, and many other psychiatric illnesses, as well as reduce overall healthcare costs. However, despite research advances across health disciplines (e.g., counseling, psychology, social work, palliative medicine, psychiatry and nursing) there remains a gap in professional training regarding caring for bereaved persons. Further, although an understanding of bereavement research can narrow the gap in patient care, each health care professional will have to accommodate the unique needs of each individual they are working with that extend beyond formulaic procedures and therapeutic techniques as the grief felt by survivors can vary depending on factors such as age, gender, social and cultural influences, social supports and provision of after-care services.
This new online CE course from HFO provides a comprehensive overview of the current theory- and evidence-based research on bereavement treatment approaches and the roles health professionals play in this context. Discussions on grief stage theory, the distinction between normal and complicated grief, the importance of social support in the management of bereavement, various support group models, special considerations within the bereavement context, target populations of interest, multicultural issues, and ethical considerations in bereavement research are presented in an effort to educate health professionals and bridge the gap between empirical evidence and clinical application.
Psychologists, social workers, counselors, nurses and other allied health professionals can now chose from HFO's 19 categories of CE topics related to health psychology and behavioral medicine (i.e., ethics, cancer adaptation, women's health, cultural diversity, eating disorders, reproduction/sexuality, aging/gerontology, pediatric behavioral medicine, assessment, chemical dependency, chronic/acute illness, clinical intervention, group therapy, infectious disease, long-term care, neuropsychology, pain management, spirituality, LGBT issues) containing over 60 online CE courses that are fast, convenient and cost-effective. All HFO CE courses are available online or as downloadable, transportable PDFs. Health professionals can log on and complete CE courses at their own pace, on their own schedule, anywhere they have Internet access. CE certificates can be downloaded, printed and reprinted at any time to meet licensure renewal needs. Lastly, HFO understands that health professionals need to stay current with the state-of the-science. So, we routinely update our online CE courses, notify customers when their purchased CE course has been updated and enable customers to review these updates for free online even after they have completed the CE activity and generated their CE certificate.
For more information on this course or a complete listing of titles in our online CE resource library, visit HealthForumOnline.com.
About HealthForumOnline:
HealthForumOnline (HFO) is approved as a provider of CE courses by the American Psychological Association, the National Board of Certified Counselors, the Association of Social Work Boards, and several state professional organizations, including the Pennsylvania State Nurses Association, an accredited approver by the American Nurses Credentialing Center's Commission on Accreditation, and the California Board of Behavioral Sciences. HFO's CE Program's Advisory Committee and authors are comprised of over 60 nationally-recognized experts in behavioral medicine.
###