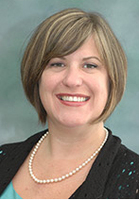 I built this site for anyone who's interested in learning more about Ridgewood, NJ real estate and homes in nearby areas throughout Bergen County
Glen Rock, NJ (PRWEB) April 19, 2011
Providing a fresh look into the real estate market in Bergen County, New Jersey, http://www.bethfernandez.com was recently launched by leading Bergen County Realtor Elizabeth "Beth" Fernandez. An easily navigable and user-friendly site, it serves as a window into the real estate listings, housing trends and communities of the area.
"I built this site for anyone who's interested in learning more about Ridgewood, NJ real estate and homes in nearby areas throughout Bergen County," says Fernandez, "and I have tried to make it as informative and comprehensive as possible. The main reason why homebuyers and sellers go online is to get as much information as they can about the real estate market in the area they're interested in and this is a need that I aim to meet through this new website."
Featuring Fernandez's own extensive listings of Glen Rock and Ridgewood, NJ homes, the site also has a property search feature that's fully customizable, as well as information on area communities and local school districts, and online tools like mortgage calculators. It also has a blog where Fernandez plans to update visitors on market trends and other relevant issues.
A top-producing agent specializing in Northern Bergen County real estate such as Ridgewood, Allendale, Wyckoff, Ramsey and Glen Rock, NJ homes, Fernandez is also a resident of Glen Rock and is very active in the community. A founding director of the Glen Rock Poverty Awareness Project, she volunteers regularly and is known for having her thumb firmly on the pulse of both the local real estate markets and the communities as a whole.
For more information on Beth Fernandez's real estate services and to start exploring the housing market in Bergen County, visit http://www.bethfernandez.com.
# # #