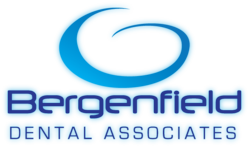 Bergenfield Dental is offering a Free Consult, Exam, X-Rays and Video Tour of your Mouth!
Bergenfield, NJ (PRWEB) August 21, 2012
Bergenfield Dental Associates, a premier Bergenfield dentist clinic and member of the US Lead Network, is now offering new patients a Free Consultation, Examination, X-rays and Video Tour of the patient's mouth.
The value for these services exceeds $300 and the clinic's Bergen County Dentist includes Dr. Ehab Shahid, one of New Jersey's leading Board Certified Dentists and a faculty member at NYU. Those interested in the special offer should call (201) 374-0480 for more information and scheduling.
For over a decade, Dr. Shahid has been providing Bergenfield, Dumont, Tenafly, Teaneck dentist, New Milford, Demarest, Paramus and Englewood top notch general and cosmetic dentistry, and dental implants treatments. Cosmetic dentist procedures include porcelain crowns and veneers, teeth whitening, dental implants, dental bridges, Invisalign and more. The practice also offers sedation dentistry for those with dental phobia for an anxiety free experience.
Dr. Shahid is a certified New Jersey Invisalign dentist. These invisible braces are able to correct one's alignment while most individuals will not even know the person is wearing "braces." The intra-oral video camera uses a fiber optic camera which allows the dentist to obtain a real time, up-close, high definition view for precise evaluation and treatment.
Dr. Shahid is one of the best New Jersey cosmetic dentist providers combining artistic creativeness with technical skill.
The US Lead Network connects invididuals in need of dentistry services with the best dentists in the area. Bergenfield Dental Associates utilizes modern techniques for state of the art patient care and offers spectacular smile creation in a comfortable contemporary setting.
To take advantage of the new patient special for a free consultation, exam, x-rays and video tour of the mouth, individuals should call (201) 374-0480.