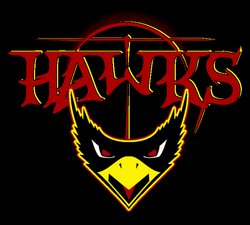 April 3nd. 2010 come tryout with the best!!
Palisades Park, NJ (PRWEB) March 22, 2010
The Bergen Hawks, a Semi-Pro/Minor League Football team in Bergen County, New Jersey, and the 2009 (BNEFF) (Big North East Football Federation) Bowl Champs, announces an open Workout for prospective Football Players and Dancers (The Hawkettes Dance Team), for the 2010 Semi-Pro/Minor League Football season. The open Workout will be held on Saturday, April 3, 2010, at the Sports Factory Dome, located at 175 Beaverbrook Rd, Lincoln Park, New Jersey.
The Bergen Hawks http://www.bergenhawks.com , one of the premier Semi-Pro/Minor League Football teams of the Big North East Football Federation, is seeking Division 1, 2 and 3 Players, Arena Football and Minor League Football Players, as well as top Players from New Jersey Semi-Pro Football, New York Semi-Pro Football, Pennsylvania Semi-Pro Football and Connecticut Semi-Pro Football leagues, for their winning roster.
Formerly known as the New Jersey Hawks , The Bergen Hawks play at Lombardi Field, their new multi-million dollar sports facility, located at 220 Roosevelt Place, Palisades Park, New Jersey. The sports facility offers a state-of-art field, concessions, patron seating, locker rooms, and much more. Attendance is high and competition is tough. Bud Cuttito, owner of the Bergen Hawks, states "this season will be even more exciting than last, for both our Football Players, Dancers and Fans, with the entrance of 15 new teams from the 4-State area".
All interested Football Players and Dancers must be at least 18 years of age, and will be expected to register prior to attending, on The Bergen Hawks website at http://www.bergenhawks.com , by clicking on the application in the upper left corner of the home page. Football Players and Dancers should be warmed up and ready to start at 5:00 pm SHARP! Players must wear Athletic Sneakers or "turf cleats" and comfortable workout clothing. Dancers trying out for The Hawkettes Dance Team must wear Jazz Sneakers or Jazz Shoes and tight fitted Dance attire.
The tryout fee is $30, and the first 50 attendees will receive a free t-shirt. Football Players will be tested on the 40-yard dash, 5-10-5 and Vertical Jumps, with an emphasis on Positional Drills and 1-on-1's.
Contact:
Bud Cuttito / Robert Cuttito (Team Owners/Bergen Hawks)
220 Roosevelt Place,
Palisades Park, New Jersey
1-888-654-HAWKS (2957)
http://www.bergenhawks.com
###