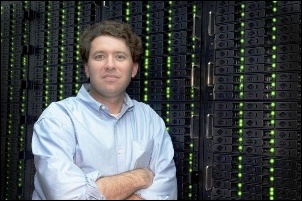 We've changed the economics and usability of enterprise backup with our proprietary software technology
SALT LAKE CITY (PRWEB) April 24, 2007
"We've changed the economics and usability of enterprise backup with our proprietary software technology," said Josh Coates, founder and CEO of Berkeley Data Systems. "The result is a global contract with GE for backup service, and more than 3,000 other businesses deployed since the first of the year."
Measured by market capitalization, GE is currently the second largest company in the world with more than 300,000 employees. Recently Fortune Magazine named GE the World's Most Admired Company. The company produces aircraft engines, healthcare equipment, electric distribution and control equipment, generators and turbines, locomotive and transportation equipment.
Berkeley Data was founded in 2005 and today has more than 170,000 customers. The company is behind Mozy, the popular consumer online backup service. In 2006, Mozy was recipient to the PC Magazine Editors' Choice Award; and in 2007, PC World editors selected Mozy as the best free backup service. Today Berkeley Data has expanded its service to support businesses ranging from the small office to global enterprises like GE.
Resellers and service providers may contact Berkeley Data directly for information on its reseller and business development opportunities.
About Berkeley Data Systems
Berkeley Data Systems is an emerging software technology company that specializes in data protection. In 2006 Berkeley Data released the Mozy Online Backup service to home users; and in 2007, Berkeley Data released MozyPro to businesses and resellers. Today the company has more than 170,000 total customers worldwide. Founded in 2005, Berkeley Data Systems is funded by Novell co-founder Drew Major, Tim Draper of Draper, Fisher, Jurvetson; and Wasatch Ventures. For information, visit http://www.berkeleydata.com.