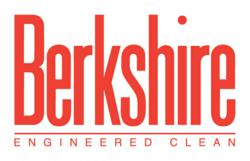 Attendees of the event are encouraged to share their contamination control needs and learn about ideal cleanroom solutions.
Sao Paulo, Brasil (PRWEB) June 22, 2013
Medical device industry professionals can meet Berkshire Corporation inside Booth #304 at MD&M Brazil 27-28 Augusto. Attendees of the event are encouraged to share their contamination control needs with the consumables manufacturer and learn about high-performance cleanroom solutions.
The MD&M Brazil show is the largest medical device design and manufacturing event in Latin America. It is being held this year at the Transamèrica Expo Center, Sao Paulo, Brasil. Berkshire is exhibiting inside Booth #304.
In addition to providing individualized consultation to visitors, Berkshire is introducing its Choice® and Durx® line of critically clean wipers for controlled environments. These wipers are available in many sizes, including 2" x 2" and larger for the specific needs of medical device manufacturing. The EasyClean® 360 Isolator Cleaning tool and Lab Tips® swabs will also be showcased.
Questions about Berkshire manufacturing? At MD&M, Berkshire will discuss contamination control consumables in general as well as Berkshire's own manufacturing facilities.
Berkshire's facilities, which include an ISO Class 4 (Class 10) cleanroom laundry, are certified to ISO 9001:2008.
About Berkshire Corporation
Berkshire is the global leader in the engineering and manufacturing of contamination control products for cleanrooms and critical environments. Berkshire has more than 40 years' experience manufacturing consumables for sterile and critical environments. For more information, visit the company's website at http://www.berkshire.com.