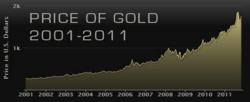 Montreux, Switzerland (PRWEB) November 09, 2011
On November 8, 2011, Prime Minister Silvio Berlusconi offered to resign upon Parliament's approval of austerity measures pledged to European partners. While bad news for Italian and Greek bond holders, this news put a smile on long-term investors looking to buy Swiss gold annuities.
According to a report by Reuters, gold recently fell after trading above $1,800 an ounce for the first time in seven weeks after news of Berlusconi's resignation became public. This allegedly was a result of short-term investors seeing less reason to hold gold as a hard asset. Yet, the sudden drop in gold prices drove long-term investors to Switzerland.
Shortly after Berlusconi's announcement, Gonthier Group SA, a Swiss annuity broker, experienced a sudden spike in traffic and proposal requests on its newly released website, the Swiss Annuities Network. The sudden increase was due to interest in the company's proprietary investment, The Swiss Gold Annuity™, recently released in August of 2011, which allowed investors (mainly retirees and other investors looking for a safe harbor for their long-term assets) to hold both physical and paper gold investments secured inside a Swiss annuity policy.
For the past decade, gold has maintained its upward trend in price, steadily climbing from below $300 an ounce in 2001 to just under $1,800 today. If a person were to purchase gold as a source of retirement income in 2001, his or her money would have been multiplied by over 6 times. Gonthier's reported spike in demand for Swiss gold annuities is a strong hint that long-term investors believe that gold has not yet reached its upward potential.
Swiss annuity policies first gained investors' interest after the 1973 release of Harry Browne's bestselling book, "You Can Profit from a Monetary Crisis," which touted the Swiss annuity as a safeguard against further devaluation of the U.S. dollar.
Over time, the popularity of Swiss annuities as an investment vehicle waned as people gambled on higher risk assets during the tech boom of the 1990s. Now, after it became apparent that Eurozone countries -– that excludes Switzerland, which is again running a budget surplus for 2011 -- are still struggling with their economies, the security and stability offered by Swiss annuities is again attracting investors in droves. Amid fears of a global recession, terms like asset and inflation protection have become synonymous with prudent financial planning. Protecting hard-earned assets and creating safe and secure retirement solutions has never been more important for investors. That's likely why they are buying gold, and they are buying it from Switzerland.
More information on Swiss annuities is available from the Swiss Annuity Consumer Bureau.
###