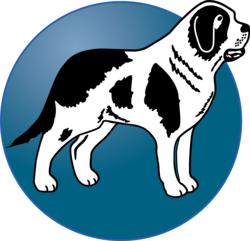 Bernard clients save up to 40% on their health plan costs, while saving a lot of time and gaining peace of mind in the process.
Louisville, KY (Vocus/PRWEB) April 13, 2011
Today, Bernard Health announced the expansion of its efforts to help employers save up to 40% on health insurance costs with its proprietary, Health Savings Account-based health plan strategy to the Kentucky group health insurance market.
The uniqueness of Bernard's HSA strategy lies in its track record of producing an average first-year HSA enrollment rate of 81% versus an industry average of ~7%.
Prior to Bernard, employers were faced with a health insurance distribution channel that was largely disincentivized to advise them or help them to migrate to an HSA-based strategy. All too often, migrating to HSAs meant a lot less commissions and/or a lot more work for the health insurance brokers that employers rely on for help in this area.
With Bernard, employers know that they are working with a recognized leader in HSAs, and one who has a track record of excellence when it comes to plan design and support for employees and families who migrate to the HSA.
Tony Holland, formerly of Holland Income Tax which he successfully sold to Jackson Hewitt, is leading Bernard's efforts in Kentucky. "At Holland Income Tax, I had hundreds of employees and health insurance was a constant headache. As owner, I largely delegated the responsibility of picking the health plan each year, and frankly we did not have much of a strategy in place to manage this expense. Since then, I have only faced more challenges in the health insurance market from a personal standpoint, and figured that there had to be a better way. When I learned about Bernard's mission, I was eager to join the team and am excited about what we can do to help Kentucky employers and their employees."
Besides Bernard's 81% HSA strategy, employers in Kentucky can also take their benefits enrollment online with the BerniePortal™. For more information, visit http://www.bernardhealth.com.
Bernard Health's mission is to be the world's most trusted advisor when it comes to helping people plan how to pay for both expected and unexpected healthcare expenses. Founded in 2006, Bernard was inspired by the need for a "most trusted advisor" in the face of increasing health insurance complexity. Bernard Health is based in Nashville, TN and has locations in Indianapolis, IN and Louisville, KY with plans to expand nationwide.
###