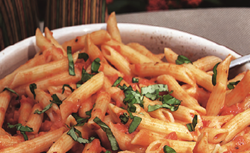 Kisses and pinches leave no scars
Rancho Bernardo, CA (PRWEB) May 06, 2014
Grapevines and Olive Branches is a cookbook featuring family Sicilian recipes from the Bernardo Winery in San Diego County. Nina Rizzo Renda will be signing her book at the Bernardo Winery this Mother's Day weekend from 10 AM until 4 PM.
The Bernardo Winery in Rancho Bernardo, founded in 1889, is the oldest winery in Southern California and was the family home of Nina Rizzo Renda. This cookbook is a compilation of the traditional recipes of the Rizzo family who have owned and operated the Bernardo Winery since 1927.
You can learn more about the Bernardo Winery using this link.
Her book starts with a rich history of the winery and the Rizzo family and is filled with a wide variety delicious appetizer, bread, salad, entree, side dish and dessert recipes that are fun and easy to make. The book brings a taste of Sicily and the ambiance of the Bernardo Winery to any table.