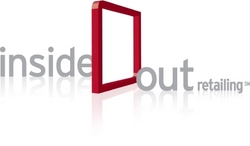 strategic focus on menu choice, food quality and value.
(PRWEB) February 20, 2009
According to Steve Bernstein, president of Bernstein-Rein, "You have to live retail, in order to get retail." Living retail every day through Bernstein-Rein's own retail brand, Beauty Brands, has played a large role in the development of InsideOut Retailing.
Bernstein-Rein has both a rich heritage and relevant current experience in helping companies, especially retailers, drive traffic and build brands despite harsh economic downturns — even getting better results for less money. It attributes its success to InsideOut Retailing, which is an approach to retail advertising — based on more than 45 years of retail experience as advertisers and retailers — where it starts at the store level and works its way outwards.
Bernstein says, "Now more than ever, we cannot think like an advertising agency, or even as a marketing partner. We need to think and work as if we were employed by our clients, as individuals. InsideOut Retailing pushes every Bernstein-Rein associate to think beyond the next great tagline and come up with solutions that will positively affect our clients' bottom lines. Because that's what really matters."
In 2008 InsideOut Retailing helped keep such Bernstein-Rein clients as McDonald's, Commerce Bank and Beauty Brands above the economic fray. It even attracted the likes of specialty retail giant PetSmart to team up with Bernstein-Rein and named it as agency of record.
As a result of InsideOut Retailing, Bernstein-Rein is able to work at the speed of retail — which benefited client Commerce Bank amidst last year's crashing financial markets. Bernstein-Rein helped Commerce get the word out to its bankers, current clients and prospects that it would continue to have money to lend, was still a safe place to deposit money, and it was a bank they could trust.
As a result, Commerce's 2008 books were in the black, and it was the only bank to receive a Moody's rating of B+ or higher among regional banks with assets between $10 billion and $100 billion.
But Commerce wasn't the only Bernstein-Rein client to prosper despite the abysmal financial climate. McDonald's triumphed while many sit-down restaurants struggled or even collapsed. McDonald's CEO Jim Skinner attributed its success in 2008 to a "strategic focus on menu choice, food quality and value."
One new menu choice that has delivered for McDonald's is McCafé coffee. McDonald's tapped Bernstein-Rein for the test launch of the McCafé coffees. And through InsideOut Retailing, we thought of every single way to reach potential customers and encourage trial. Our efforts helped boost incremental sales and transactions, and, more important, we have helped McCafé become a solid business within a business for McDonald's — which, in turn, has fueled overall growth for the company.
Growth, enhanced incremental sales and increased transactions were unheard of for many industries and categories in 2008 — especially in the prestige beauty industry, which was down last year. But with the help of InsideOut Retailing, Bernstein-Rein fortified Beauty Brands against such bad outcomes. In fact, we posted considerable increases in comp store sales, acquired new customers and continued our impressive run of greater customer retention.
"None of these outcomes are accidental. They happened because our client partners work so hard to positively position themselves in the market. These outcomes also occurred, in great part, because of InsideOut Retailing," says Bernstein. For case studies and more information on how InsideOut Retailing drives results for our clients, get the inside(out) scoop at InsideOutRetailing.com.
###