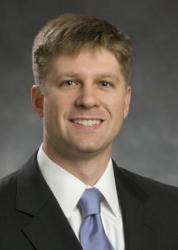 Our consultants spend many hours studying Medicare and Medicaid regulations to ensure our clients are well informed about changes that may affect their bottom line
Princeton, NJ (PRWEB) November 28, 2012
BESLER Consulting, a leading provider of revenue recovery services to healthcare providers, has prepared and released a comprehensive review of the Hospital Outpatient Prospective Payment System (OPPS) 2013 Final Rule.
BESLER Consulting's experts have studied the 1,249 page Hospital Outpatient Prospective Payment System (OPPS) Final Rule, issued November 1, 2012 by the Centers for Medicare & Medicaid Services (CMS), to provide information to help BESLER clients better understand the impact of the Final Rule. The special report, summarizing key changes by major topic area, was distributed to all BESLER clients last week.
"Our consultants spend many hours studying Medicare and Medicaid regulations to ensure our clients are well informed about changes that may affect their bottom line" commented Jonathan Besler, the firm's President and Chief Executive Officer.
BESLER Consulting is committed to advising its clients of timely and pertinent healthcare news with special reports like the Comprehensive Summary of the OPPS Final Rule, and has previously researched and distributed a Comprehensive Summary of the Hospital Inpatient Prospective Payment System (IPPS) Final Rule to its clients.
BESLER Consulting has made both of these Comprehensive Reviews available for free on its website at http://www.besler.com/specialreports.htm
About BESLER Consulting
For over 25 years, BESLER Consulting has been helping hospitals recover otherwise lost revenue, maximize reimbursement, increase compliance, improve efficiency and reduce costs. BESLER's deep domain experience in revenue cycle, reimbursement, compliance and unmatched IT solutions have resulted in more than one billion dollars in additional revenue for our clients. For more information visit us on the web at http://www.besler.com.