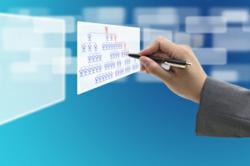 The ad industry constantly changes as new methods are used for promotion.
Hartford, Connecticut (PRWEB) January 10, 2013
Advertising is one way that many companies use to promote products or services. Online networks now exist that are cost effective for smaller companies to use that have not yet built up a budget for radio and television advertisements. This group of the best ad networks for small businesses has been published online by Marketers Black Book. These listings detail the best networks to use and networks that pay commissions to help monetize a company website. This list can be found online at http://marketersblackbook.com/other-traffic/list-of-the-best-ad-networks.
Both new and existing companies can share some of the same problems when it comes to marketing and advertising. The ad industry constantly changes as new methods are used for promotion. The website boom in the late 1990s to the social media growth during the first part of the 21st century represent two examples of how the industry is evolving. The mobile phone industry grows annually and there are now over 300 subscribers in the U.S. according to telecommunications data.
Part of the new advertising networks published online includes mobile companies. Studies have reported that only 6 percent of company advertising is currently put towards mobile advertising. Small businesses that can use more than one advertising method could benefit from numerous streams of sustainable income according to the new listings online.
The cost effective nature of mobile ads combined with traditional display advertising networks online could help small companies with little to no budget for advertising.
This new listing online is one method that the MarketersBlackBook.com company is using to help educate business owners and entrepreneurs about how to expand income online. This group of marketing experts offers a complete marketing resource online that is updated daily with new tips, tricks and strategies. This online content is now in combination with in-person live events that were launched in 2012.
The various strategies for increasing online business through proven methods represents a portion of the training that is now offered online.
A new Facebook page has been created as an alternative to the official MBB website. This new page allows easy interaction with other business owners and provides direct answers to submitted questions. From live event incentives to special promotions, this new Facebook page is helping to connect more professionals together online. This new page can be accessed at https://www.facebook.com/marketersblackbook.
About Marketers Black Book
The 2010 creation of the Marketers Black Book company set the foundation for the expert level training and programs that are now offered to hundreds of business owners and entrepreneurs each year. Through online training and free resources, companies growing online income learn to use proven methods to expand business operations without paying expensive marketing costs. The Marketers Black Book company now holds a series of live events that teach advanced information related to online income generation and how to sustain this level of income. The group of experts that owns this company personally provides the training and resources that are available online and offline.