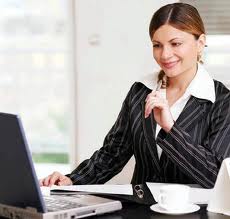 This new affiliate marketing course is different because it requires no classroom training that can traditionally take several months to complete.
Cleveland, Ohio (PRWEB) July 22, 2012
Best Beginners Guide for Affiliate Marketing is now available as an instant download direct from the publisher. GDMB Enterprises, LTD, the leading provider of affiliate marketing training has released this new guide. The purpose of this informative course in Internet marketing is to teach average people how to earn money quickly with zero startup costs. There are some training methods that are written by so-called Internet Gurus that require purchasing an expensive training system. This new affiliate marketing course is different because it requires no classroom training that can traditionally take several months to complete. A person can get started in less than four hours after completing this intuitive affiliate marketing training. A fast download of the guide is available right here.
Online learning has grown over 300 percent just in the last decade. The growth of high speed Internet access in rural areas of the country is partly the reason for the growth. The cost of Internet access has decreased because of the number of people now using it daily. Most public facilities like restaurants and libraries now offer free Wi-Fi Internet. This allows a person with an Internet connected device or laptop computer to attend online-only training programs and courses.
"We reviewed many of the training courses available from people that call themselves Gurus in Internet marketing," said Stuart Tressler, Director of Course Development for GDMB Enterprises, LTD. "Many were too long and outdated since the new Google algorithm has shifted the online search engine industry," Tressler added.
Some of the largest retailers selling online offer the lowest commissions for sales of affiliate products. Amazon.com has reported steady sales increases every quarter since 1997 and pays only a 4 percent commission for beginning affiliate marketers. Part of Internet marketing training is learning how to promote products and the other half is finding the right opportunities. The Best Beginners Guide for Affiliate Marketing training does include helpful information about where to find the best affiliates that payout the highest commission percentages. Part of the income that someone can earn as a trained affiliate marketer comes from the click-through programs that are setup by thousands of retailers selling products and services online.
The quarterly earnings report from mega retailer eBay reports that real estate, laptops and cell phones are now the most sold products. The ease of use of auction websites like eBay allows average people to sell without going through the process of setting up an actual offline business. The surge of signups for new sellers is helping to create more opportunities for affiliate marketers to earn income online. The affiliate programs that sites like eBay offers to affiliates pay out much higher commissions and will help someone interested in getting started with Internet marketing to make money quickly.
More information about the quick-start affiliate training included with the Best Beginners Guide for Affiliate Marketing can be found at the publishers website.
About Best Beginners Guide for Affiliate Marketing
GDMB Enterprises, LTD is a leading interactive training company that helps students worldwide to learn a variety of cutting edge topics. The expense of university education programs is opening new doors for teaching opportunities for GDMB staff. As a complete Internet marketing resource, the Best Beginners Guide for Affiliate marketing was created in 2012 to serve as the most comprehensive guide to teaching affiliate marketing online. A series of downloadable e-books, video content and quick-start training materials are included right inside of this beginners guide. Future updates are available direct from GDMB Enterprises, LTD so that all training remains current for students.