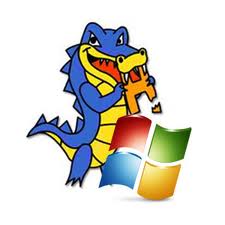 San Francisco, CA (PRWEB) April 05, 2012
The leading web hosting review & rating website Top-Cheap-Web-Hosting.com (TCWH) announces that HostGator is the Best ASP.NET Hosting 2012 for personal and small businesses, based on the HostGator latest cutting-edge Microsoft hosting solution, strong security, quick responsive support, and reasonable pricing.
HostGator is one of the largest internet companies focusing on providing web hosting services worldwide. So far, they have over a thousand employees and over 10,000 web servers serving for 5 million domains and websites.
HostGator launched their Windows/ASP.NET web hosting in May, 2011, but by leveraging the power of mass of experienced employees and powerful servers, HostGator delivers world-class customer service and technical support to their clients.
In the past 10 months only, as a web hosting review site, TCWH had received many testimonials for HostGator Microsoft web hosting solutions. There are many appreciation letters for their quick response and problem resolution. As one of their existing customers Zofia commented, "HostGator provides absolutely the best customer service on web hosting, even better than some dedicated server providers in my 4 years' experience."
HostGator ASP.NET Hosting is built on the latest Windows Server 2008 R2 and IIS 7.5, delivering the following cutting-edge features.
# IIS 7.5 Isolated Application Pool
# .NET Framework 1.1, 2.0, 3.5SP1, 4.0
# MSSQL 2008 R2 Express - unlimited databases
# Plesk v10 Hosting Control Panel
# Private SSL and Dedicated IP Address Allowed
HostGator also does differently to other ASP.NET web hosts on the security. Besides utilizing the premium hardware firewall, HostGator controls the security of ASP.NET hosting sites and MSSQL remote access seriously. HostGator configures Medium Trust Level onto the hosting sites and creates a MSSQL firewall to prevent DDOS attack and password retry via the TCP/IP port 1433. The clients shall first contact with HostGator 24/7 support for whitelisting their local IP addresses prior to the remote MSSQL management. HostGator actually makes ASP.NET web hosting out of the rumor about insecurity and unreliability.
Visit http://www.top-cheap-web-hosting.com/web-hosting-guide/hostgator-asp-net-hosting-review-2012 to learn more information about HostGator ASP.NET hosting.
About Top-Cheap-Web-Hosting.com
Top-Cheap-Web-Hosting.com (TCWH) is a leading web hosting review & rating website based on their true experience and the reviews collected from real customers. TCWH is designed to help people find the best web hosting deal, and save time and money from a bad choice.