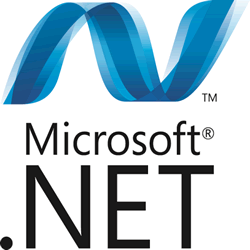 (PRWEB) March 09, 2012
After reviewed a dozen of Windows web hosting, TCWH had awarded that Arvixe is the Best ASP.NET Web Hosting provider in 2012 based on the supported latest cutting-edge Microsoft technology, easy to use WebSitePanel control panel, and budget priced Windows based web host.
Arvixe has been a famous budget comprehensive web host operated in Santa Rosa, CA since 2003, now serving for over 500,000 domains and clients worldwide. Arvixe is the top 10 growing web hosting company in both 2010 and 2011, now serving for over 500,000 domains and clients worldwide.
The following reasons are why Arvixe could jump out of the competitive shared web hosting market and win the BEST ASP.NET Web Hosting award.
1. Rich Features
Arvixe leverages the power of Windows 2008 Server R2 platform to offer fast and reliable ASP.NET web hosting service based on IIS 7.0. Arvixe web host supports .NET Framework 1.1/2.0/3.5SP1/4.0, ASP.NET MVC 1/2/3, MS Charts Controls, FULL Trust Level, and MS SQL Server 2008 R2.
Arvixe offers 1 free domain name with ASP.NET web hosting for life, allows to host multiple websites and domains in 1 account, and provides unlimited disk space, monthly data transfer, and MSSQL databases.
2. Usability
Arvixe is using WebsitePanel for web hosting control panel. The famous cPanel is the best option for Linux web hosting while WebSitePanel is the best option for Windows web hosting.
WebSitePanel is an easy to use control panel for Windows web hosting. It allows users to manage multiple servers, it has a robust, scalable and secure architecture. With WebsitePanel, the users can easily manage all their web sites, FTP accounts, databases and other resources from a single place.
3. Affordability
Unlike other web hosts pricing closed to $10/mo for Windows web hosting, Arvixe offers ASP.NET web hosting at a reasonable price $5/mo. Now, Arvixe offers a special offer for up to 30% discount per order. The effective price is starting at $3.5/mo only!
To learn more about Arvixe ASP.NET web hosting promotion, review, and secret revealed, visit http://www.top-cheap-web-hosting.com/windows-web-hosting/best-asp-net-web-hosting/
About Top-Cheap-Web-Hosting.com
Top-Cheap-Web-Hosting.com (TCWH) is a leading web hosting reviewing and discussing website. TCWH, reviews web hosts unbiasedly based on the true experience and the feedback from real customers. The mission of TCWH is to help people find the best web hosting deals, and save time and money from a bad choice.