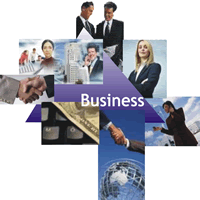 InMotion continues to be better than I can imagine. Their support is absolutely perfect, with competent, patient reps available in under 5 seconds via chat. - Reviewed by a real customer, Lloyd
San Francisco, CA (PRWEB) March 02, 2012
InMotion hosting is a long standing industry leader and innovator in business web hosting field since 1999, offering a wealth of web hosting products, features, support, and customized services, which are designed to help clients develop the web presence of their business timely and efficiently.
InMotion hosting is not only excellent on business web hosting, VPS, and dedicated servers, but it understands the business purposes of clients for web, and knows how to assist clients to extend their business over the Internet from scratch. InMotion hosting offers the complete way to grow customer businesses online.
*Unmatched Business Web Hosting*
By leveraging cloud computing technology Max Speed Zone, InMotion hosting delivers high performance websites which are up to 6X faster than the competition. All their servers are 24/7 monitored. Any issues are automatically detected and escalated to their knowledgeable support staffs. Meanwhile, InMotion hosting provides exclusive FREE automated daily backup service, which ensures the hosting websites are really risk-free and worry-free.
*Fantastic Website Design*
InMotion hosting helps all types of customers take easy to get their web presence, even if the clients know nothing about web technology and operation. InMotion hosting offers website design service and managed website hosting service which is designed to take over all works for a client web presence and business.
InMotion hosting has designed thousands of websites for many different industries including businesses and non-profitable organizations. Each website has been search engine optimized. InMotion hosting helps customers not only have beautiful and visual websites, but also get ranked well in search engines.
*Upgradable Web Hosting*
InMotion hosting offers 3 classes of business web hosting, besides more expensive VPS hosting and dedicated server. When client website traffic is grown, or their business demands are changed, they can upgrade to the next level website hosting solution smoothly. InMotion hosting takes over all of migration works for clients for FREE.
*Terrific Customer Service*
InMotion hosting provides 24/7 US based customer service, via toll-free telephone, live chat, email, and ticket system. All their staffs are well-trained, knowledgeable, experienced, and friendly. From over 300 InMotion Reviews from real customers, 98.6% highly recommend InMotion customer service.
*InMotion Hosting Awards*
Before InMotion hosting is awarded as Best Business Web Hosting 2012, it has been winning a large number of awards since 2001, racking up a truly surprising number of commendations since.
InMotion hosting wins Organization Member of Drupal Association, CNET Certified service provider, A-Rated Accredited Business with the BBB, the Best Business Web Hosting 2011 from Top-Cheap-Web-Hosting.com, the Best Web Hosting 2012 from WebHostingGeeks.com, the Best WordPress Hosting from WebHostingHero.com, and more.
*InMotion Hosting Features*
The entry class of InMotion business web hosting is named as Launch, which allows to host 2 domain names on 1 account. The web host supports PHP5, MySQL5, Perl 5, Python, based on CentOS Linux platform using cPanel control panel.
Meanwhile, InMotion hosting offers a large set of unique features which differeniate them with other cheap web hosts as following.
1) Max Zone Speed Technology
2) FREE automated daily backup
3) 24/7 server monitor
4) 24/7 US based in-house customer service
5) FREE $100 Google AdWords credit
6) 90 days FULL money back guarantee
Now InMotion hosting offers additional 15% discount for all readers from this promotional link. Their award-winning business web hosting is pricing at $5.95/mo only. To learn more about InMotion hosting promotion, review and secret revealed, visit http://www.top-cheap-web-hosting.com/inmotion-coupon-reviews
About Top-Cheap-Web-Hosting.com
Top-Cheap-Web-Hosting.com (TCWH) is a leading web hosting reviewing and discussing website. TCWH, reviews web hosts unbiasedly based on the true experience and the feedback from real customers. The mission of TCWH is to help people find the best web hosting deals, and save time and money from a bad choice.