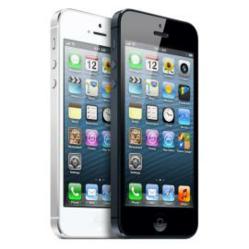 Fort Lauderdale, FL (PRWEB) June 24, 2013
Two weeks ago at this year's Worldwide Developers Conference (WWDC), Apple's annual three-day event organized to showcase the latest tech innovations coming out of their Cupertino labs, the tech giant unveiled its iOS 7 operating system for iPhone and iPad devices and offered a speculative release date for sometime this Fall. Shortly after it's unveiling, rumors spread of a possible iPhone 5s also in the woodworks for a Fall release. If the rumors prove to be true, the iPhone 5s would be Apple's 7th generation iPhone.
In anticipation of its pending arrival, Techzilla, a one-stop shop for all things tech, has added the latest Apple smart phone, the iPhone 5, to its cell phone buyback program. The iPhone 5 is the best-selling smart phone in the world to date. Released last September, the 5 will be the predecessor to the rumored iPhone 5s. It is Apple's 6th generation smart phone, running on its latest iOS 6 operating system, and, with a display framing at 4 inches, is so far the largest iPhone released. As of today, the iPhone 5 is the most popular electronics buyback product offered on Techzilla's Buyback program becuase people know they can still get top dollar when they want to sell a used iPhone 5.
As for the iPhone 5s, Techzilla is also preparing to add the speculated phone to its cell phone buyback program once it is released. Rumored specs and features for the phone are already being discussed throughout the Internet. Most notable are the speculations proposing a possible upgrade to a retina display and improved camera. Many have also speculated that Apple may include biometric technology in the iPhone 5s if it in fact replaces the manual password lock function with a fingerprint sensor instead, making it a dream for techies and those consumers that need added security. If all the buzz proves to be true, the iPhone 5s may well trump iPhone 5's slogan, "The biggest thing to happen to iPhone since iPhone."
Apple's iPhone was the first smart phone series offered for reselling on Techzilla's Buyback, which originally catered to consumers with Apple products and also included iPad and iPod Touch smart devices on its initial platform. Over the last month, however, Techzilla has been focused on adding non-Apple smart phones to their platform as well in its hunt at becoming the best cell phone buy back company. Therefore, to evolve as more than just an iPhone buyer, and to lock the title of best cell phone buy back program, Techzilla's Buyback has added popular smart phone models from other cell phone giants including Motorola, HTC, LG, and Samsung, which can be viewed through their website.
Techzilla has plans to open their first hands-on retail hotspot in Ft. Lauderdale this summer. All the services consumers have access to online will soon be attainable in person, making it easier to secure a Sprint cell phone buy back along with that for other telecommunicatgions giants like AT&T and Verizon.
About Techzilla
Techzilla is the one-stop shop for all things tech, supporting the evolving technology needs of consumers and small businesses. An experienced team of customer support agents is available around-the-clock to help troubleshoot and repair issues, as well as to offer gadgets and devices from today's leading technology brands. Techzilla also provides a dedicated platform to help educate and inform consumers on the latest tech trends and can guide its customers through tech purchase decision-making. For more information, please visit Techzilla.com, Facebook.com/TechzillaTechSupport or Twitter.com/TechzillaTech. Techzilla is a subsidiary of the ElephantGroup.com, which is also the parent company of QologyDirect.com, Saveology.com and EG Performance.