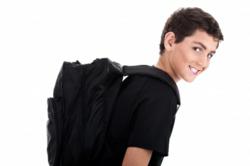 ThoseTechGuys.com have released a new best Christmas gifts for teens list online.
Indianapolis, Indiana (PRWEB) November 27, 2012
Buying gifts for teens can be time consuming for parents that do not know all of the most requested toys and gadgets released each year. The amount of time it takes to research wish lists can put a dent in free time for parents. ThoseTechGuys.com have released a new best Christmas gifts for teens list online. This list has included some of the top toys and devices that teens around the country have requested for the Christmas season.
Gaming consoles have remained on Christmas wish lists for more than 30 years. There are many competing systems and parents can easily be confused about what is the most in demand system to have. While the PS3 and XBox 360 were popular in previous years, there is one system that is expected to sell 3.5 million units during the Christmas season.
The Nintendo Wii system and its newly revamped Wii U are included in the new teens gift list by Those Tech Guys. A survey of many of the top retailers found that this retailer online had one of the lowest prices for each console. Pricing can vary with online merchants as the holiday season nears.
Apple computer products and devices are made mostly for adults although teens and younger children can use these devices too. New releases like the iPad3 and iPod have helped to grow the demand in the teen market for Apple products. While sales inside of Apple retail stores could be sold at the list price, Those Tech Guys did find merchants online selling Apple products for discounted prices.
The Apple MacBook Air MD231LL/A is one of the products that remains on the list of many teens in the U.S. according to Those Tech Guys. These entry-level Apple computers provide instant connectivity with existing Apple products. A large hard drive and dual core processor help to provide uninterrupted usage.
Most cell phones are now manufactured with built in cameras that are able to capture video and audio. While many cell phones include extra features, not all phones have the storage capability or high definition that is found on inexpensive flip cameras. Cameras like the Flip MinoHD Video Camera have been found to be discounted online for Christmas.
Those Tech Guys explained in the report that one of the benefits of the Flip MinoHD Video Camera is the storage capacity. A 4 GB or 8 GB memory card is offered to help store hours of audio and video making this one of the most in demand gifts for teens this year.
Apart from its iPad or Macbook, one of Apple's biggest sellers to date is the Apple iPhone 4S 16GB. The iPhone is the device that started the mobile applications craze and many manufacturers have started to mimic this technology in other devices. Those Tech Guys found that iPhone is one of the most requested cell phones for the teen market this Christmas season.
One of the best prices for the Apple iPhone 4S 16GB was found to be slightly under the Apple list price. This phone can be ordered with free shipping to help make it an even better buy for parents, aunts or uncles that are purchasing gifts for teenagers this year.
About Those Tech Guys
Those Tech Guys have been providing product reviews and consumer product information since 2010. This company has helped to bring little known products, price incentives and other announcements to the general public. The holiday season is one of the largest shopping time periods each year and Those Tech Guys remain at the forefront for offering helpful advice for consumers. The 2013 redesign of the http://www.thosetechguys.com website is now underway to provide a bigger and better resource for men and women to use online.