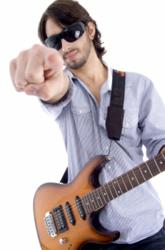 The release of this information is expected to help those that are purchasing online for the Christmas season.
Seattle, Washington (PRWEB) December 07, 2012
HTMH Online has released its best Christmas gifts for musicians list online. This new gift guide has assembled some of the top requested gifts and includes the pricing discounts that are offered. The release of this information is expected to help those that are purchasing online for the Christmas season for a musician friend, family member or associate. This new list reveals that this retailer has up to 60 percent discounts for music related purchases.
Computer based recording is a popular way that musicians use to catpure ideas or full performances. The growth in the technology sector has helped to produce quieter and more precise recording gear. The Tascam company is a respected company that has produced studio gear for decades that musicians trust. 
The Tascam US-100 USB 2.0 Audio Interface has been released for the holiday season at larger than average discounts. This USB device can turn any laptop or PC into a complete recording studio. The microphone preamps, dual connections and high bit depth recording have helped to make this unit one of the best values for the 38 percent off price found online. 
Yahama is one of the leading manufacturers of musical instruments and related gear in the world. This Japanese based company began producing the first digital pianos in the 1980s and this trend has continued in the 21st century. A new piano package is now offered through the holiday season.
The Yamaha YPT-230 Premium Keyboard Pack includes all that a musician needs to record or perform music at home or in public. This keyboard pack includes the instrument, headphones and a music stand. HTMH Online found this package for 56 percent off the MSRP for Christmas.
Tuners are one piece of equipment that string instrument players require for accurate performance sound. One company has released a popular tuner that is priced affordably for the features that it includes. The Snark SN-2 is a digital chromatic tuner that requires no cables or other attachments to function.
This new gadget was found online for 72 percent off the list price for the holiday season. This offer is not found in retail stores according to the HTMH review. Those searching for an automatic tuner for stringed instruments can appreciate the value of the Snark SN-2.
Personal audio playback is important for musicians, sound engineers and studio engineers. Hearing the correct input and output of a musical instrument can affect the quality of the performance. Audio Technica is one of the leading manufacturers of headphones in the music industry and one of the best selling pairs has been reduced by 50 percent online.
The new review and price guide published online found that the Audio-Technica ATH-M30 headphones had a regular retail price of $159. The gold plated connections and high frequency response are two features found on this pair and not on most other pairs in this discount price range according to research.
This new price guide and review is scheduled for routine updates online as prices change and inventory demand increases through the holiday season.
About HTMH Online
The HTMH Online resource provides product reviews and business training information to consumers. The new product reviews section is offered to help men and women to find great resources online when purchasing products through the Internet. Helpful information and low price points are offered by the HTMH Online staff. Frequent updates are made by this company to ensure that the most accurate data is offered to e-commerce shoppers. The HTMH webste was launched online in 2009.