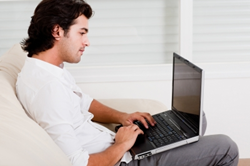 Investors who want to build a better portfolio of passive investments this year can access our new list to identify what real estate markets are earning the best returns
San Francisco, CA (PRWEB) March 29, 2015
Investors who are exploring the top markets to buy real estate for use as a passive investment could benefit from a new list posted at the Real Estate Newswire website. The best cities to buy investment property in 2015 list has been compiled and is now presented for review at http://realestatenewswire.com/best-cities-buy-investment-property-2015.
Several sources of independent data were used to compile the new list for investors that is now posted online. Because some rental communities can have fluctuating rent indexes, this information was not included in the prepared list. The posting can be used as a general guide for someone who will invest in rental homes in Jacksonville, Florida or other target markets nationally.
"Investors who want to build a better portfolio of passive investments this year can access our new list to identify what real estate markets are earning the best returns," said a RealEstateNewswire.com source.
The top investment property cities list that is now accessible is part of new 2015 content that the Real Estate Newswire company is providing to adults who use its website to learn more about passive rental home investing. Men or women who will pay cash or seek creative financing for investment home purchases can now access the range of new content at the RENW website.
"People who have money to invest are not always experts in housing industry investments and can have many questions before investing an IRA or cash funds," the source included.
The Real Estate Newswire company has improved the look of its homepage by adding a new way to schedule appointments to speak with investment account managers. A direct button on the homepage has been added that takes the effort out of scheduling a phone call to inquire about what North Florida rental homes are available to buy in the company portfolio this year.
About RealEstateNewswire.com
The RealEstateNewswire.com company provides investment programs in the housing industry for men and women in the USA and in other countries. The company provides managed rental homes that are available to buy using cash or alternative financing. The RealEstateNewswire.com company posts new blog posts, lists, guides and other content for investors on its homepage weekly to inform property buyers of new strategies to buy rental homes.