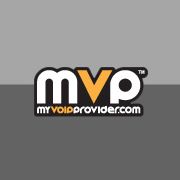 Cloud PBXs are among the most popular business VoIP solutions on the market, and many businesses, especially those with small or no internal tech staffs, can really benefit from the easy implementation of a cloud system.
(PRWEB) February 27, 2013
Efficiency, savings, and more office space can be easily achieved with a simple switch from a legacy PBX system in the office to an advanced IP PBX.
A traditional PBX (Public Branch Exchange), also known as a legacy PBX, is in-house hardware that divides phone lines into extensions within a company, and connects internal calls using circuits and telephone wires. A cloud PBX works the same way, with two big differences: there is no on-premise hardware, and the cloud PBX connects calls using the Internet instead of physical wires. Internet calling is called VoIP (Voice over Internet Protocol) and it's not only cheap, but it also easy to install and maintain.
According to VoIP expert Rachel Greenberg, cloud PBXs are among the most popular business VoIP solutions on the market, and many businesses, especially those with small or no internal tech staffs, can really benefit from the easy implementation of a cloud system.
To help answer some FAQs about making a phone system change to VoIP, My VoIP Provider announces the top 5 reasons for businesses to choose a cloud PBX:
1. A cloud PBX is cheaper than a legacy PBX
PBXs are expensive. Not only do they carry a heavy price tag, but the general upkeep of the PBX plus the cost of adding, removing, or moving extension lines gets pricy. Usually, a professional service person will need to come into the office and do it manually.
A cloud PBX is a more cost effective for several reasons. First of all, cloud PBXs offer cheap extension plans. With a cloud PBX, the average rate of each extension is around $20/month per extension. Secondly, the off-site nature of the cloud PBX and the easily scalable extensions also add up in savings each month. This cheap nature is great not only for a large company, but also for small and medium-sized businesses that wouldn't be able to afford the more expensive hardware PBX and its maintenance. And lastly, Internet phone calls are far cheaper than traditional phone calls because Internet calls are cheaper for phone service providers to provide.
2. The cloud PBX is managed off-site
A big advantage of switching to a cloud PBX over a traditional PBX is the off-site nature of a cloud PBX. A cloud PBX is managed and maintained off-site by the business VoIP provider. This frees the company from the responsibility of maintenance, upgrading, and configuring the PBX as time goes on and the workforce changes. The VoIP provider is the one that takes care of adding or eliminating extensions as needed and keeps the cloud PBX up-to-date.
A cloud PBX opens up space in the office since it's hosted off-site. There is longer the need to dedicate a whole closet or a room to a legacy PBX, and this extra space can be utilized for more supplies or desks or simple aesthetics in the office.
3. A cloud PBX has scalable extensions
A cloud PBX is well suited for companies with variable extensions. Traditional PBXs use physical wires for their extension lines, and these lines have to be moved, removed, or added by a skilled technician whenever an employee is added to the company or moves desks. This eats up productive company time and costs the company money each time an extension change is needed. A business owner can easily make these changes over the Internet on their cloud PBX without any hassle. All they will need to do is sign into their control panel and make the appropriate change, or call the service provider and buy a new extension or cancel one as needed.
4. Cloud PBXs work with remote employees
A cloud PBX offers the kind of flexible technology that is perfect for a company with remote employees. The wireless Internet extensions allow employees to tap into their office extensions from just about anywhere. Employees can designate their office calls to go directly into their home phone number or, using mobile VoIP technology, can direct those calls to their smartphones. VoIP technology can also include IP faxing so remote employees are able to access company faxes from their email no matter where they're located.
So whether employees are located in-house or at home, cloud PBXs make it easy for companies to connect with all of their workforce and the outside world for cheap prices. A cloud PBX is a great choice for a business looking to save money and space, as well as peace of mind.