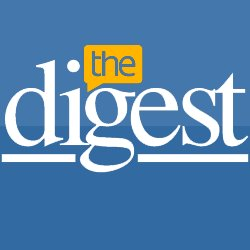 This digital system that connects to your business' hosted PBX cuts costs and increases efficiency for all businesses while still allowing separate departments to differentiate their phone numbers and calls.
San Francisco, CA (PRWEB) May 01, 2014
DID, which stands for "direct inward dialing," is a system that allows multiple phone numbers to be transferred through a limited number of physical phone lines. Most businesses have several incoming phone numbers for different departments (sales, customer service, management, etc.). So instead of paying an exorbitant amount for the different telephone numbers coming in on a separate pair of wires, DID signalling reuses a single line and identifies the number that needs to be connected to the correct line. This digital system that connects to your business' hosted PBX cuts costs and increases efficiency for all businesses while still allowing separate departments to differentiate their phone numbers and calls.
Another benefit of DID numbers is that they can provide businesses with a local number even if the business is physically stationed abroad. So if your technical help center is in China but you want customers from the United States to be able to call in without paying the extra international charges, DID providers can provide a localized US phone number that still transfers over to the office in China.
The experts at TheDigest.com have compared cost, customer reviews, and quality of service in order to determine the leading DID providers of the year. The top three DID providers are: VoIPITS, Vitelity, and VoIP Innovations.
1. VoIPITS
The reviewers at TheDigest.com have ranked VoIPITS as the very best DID provider in the market. They are best known for providing flexible, powerful, and affordable solutions to small businesses. A small business themselves, VoIPITS is a Toronto-based company that offers telecommunications solutions locally and globally. Their cutting edge Hosted PBX solution complements their fiscally feasible and versatile DID numbers. They provide virtual phone numbers in over 50 countries that come with limitless incoming minutes and tons of forwarding options. They are extremely flexible and work with small businesses to understand their specific needs in order to form a hosted PBX or DID solution that meets or exceeds their needs, all at a price that is typically under the amount expected to spend. VoPITS has exceptional customer reviews due to their excellent customer service that is available via phone and email. Offering unlimited PBX solutions, VoIPITS has a pay-as-you-go option in order to best serve customers. In a nutshell, customers receive reliable and quality service just as they would from any of the more well known big players, but with a much more personalized experience in both sales and customer service.
2. Vitelity
Vitelity is second pick for TheDigest.com, as they have some of the most up-to-date and efficient VoIP technology. Using advanced cloud communications technology, Vitelity offers wholesale products like DID numbers, VoIP, mobile VoIP, hosted PBX and many other packages all with unique features. Their ahead-of-the curve products prove them to be one of the most innovative companies in the telecommunications market. Customers are continuously satisfied with their service, as they have technical helplines available throughout the business week via phone or email. With Vitelity, businesses can order worldwide DID numbers or a full-featured hosted PBX and start making calls immediately!
VoIP Innovations, another leading DID provider of 2014, provides wholesale DID origination to US and over 60 other countries across the globe. Wholesale DID customers continue to seek out quality solutions like the ones VoIP Innovations provides, as they cover over 8,500 rate centers in the US and thousands abroad. VoIP Innovations is so critically acclaimed because their DIDs are carrier transparent and come with tons of flexibility and features. Some of VoIP Innovations riveting features include: access to over 500,000 DIDs; options to choose DIDs by price, tiers or network; ability to instantly provision DIDs to an account; ability to group DID by End User; and have detailed reporting of DID usage, DID history, DID revenue, and DID costs.
Businesses wanting to learn more about DID providers can visit: http://www.thedigest.com/.