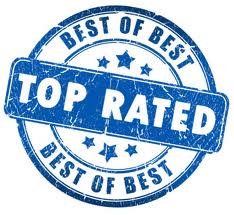 As DIY security systems become more popular, our experts put additional effort into creating comprehensive reviews of the leading DIY security system companies.
Chicago, IL (PRWEB) April 16, 2013
Leading home security review website SecuritySystemReviews.com has just revealed their list of the top three do it yourself security system. Before finalizing the list, experts at SecuritySystemReviews.com made some considerations on certain factors which they think consumers will deem important in this category. Some of the factors experts considered include the costs of DIY security systems, installation process, and the quality and service of the recommended home alarm systems based on their costs.
After all important factors were carefully evaluated, SecuritySystemReviews.com recommended three top companies.
FrontPoint Security System is first on the list of the top DIY Security Systems, because the company addresses all the necessities of DIY alarm system consumers. FrontPoint offers 100% wireless alarm systems, which uses small, easy-to-install wireless equipment. Homeowners do not have to deal with several complicated wires or cut holes on the wall. Because of FrontPoint's easy installation set-up, it does not require installation fees. According to SecuritySystemReviews.com's review, FrontPoint is highly regarded for their quality customer service even after system installation and activation. FrontPoint products do not only meet the expectations of a decent DIY security system, it also comes with a set of practical features. The built-in cellular connectivity in the alarm system instantly connects the system to the company's monitoring station. Another feature that is gaining raves from existing customers is the Interactive Monitoring feature, which lets homeowners control their system through smartphones like iPhone and Blackberry.
LifeShield home security system comes in second in the top DIY Security Systems list. The company's security system has been gaining popularity because it provides advanced wireless home alarm solutions, and complements it with low up-front costs. With the company's security system, customers do not have to worry about wirings and hidden activation fees. Based on the evaluation by SecuritySystemReviews.com, LifeShield products are ideal DIY alarm systems because they suit small spaces like dorms, cabin rooms and mobile homes. The disadvantage of purchasing LifeShield is that its equipment is proprietary. However, this is also the reason why they can keep the monitoring fees low.
Protect America security system grabs the third spot in the website's top DIY Security Systems list. This alarm system company promises reasonably priced home security packages with no set-up fees. Protect America is so confident with their security system equipment, that they are offering a lifetime replacement parts warranty. The company makes use of wireless GE security systems, which are specifically designed to be easily installed, and are pre-program even before they are delivered to the customer's home. In addition, Protect America's security system comes with cellular and broadband interactive monitoring features.
For a more detailed description of the top DIY security systems and the latest home security system reviews, visit AlarmSystemReport.com.
About AlarmSystemReport.com
AlarmSystemReport.com is composed of a team of home security experts who dedicate themselves to helping homeowners find the right home security system suited that will suit their needs and situation. AlarmSystemReport.com's releases reviews and recommendations focusing on the top security system solutions in the market today.
# # #